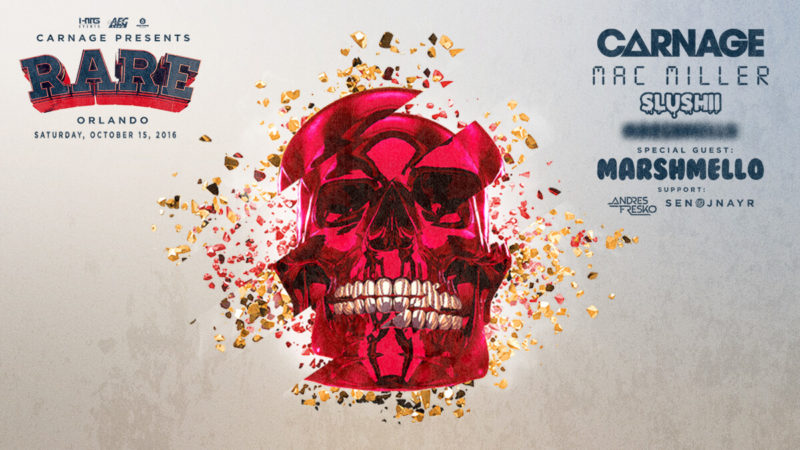 Next month, Carnage is bringing a totally unique lineup of artists to Orlando on Saturday, October 15th for his very own festival concept called RARE. While names like Slushii and Mac Miller will be joining Carnage on this epic day-to-night event, the RARE lineup also includes a very special guest – the deliciously mysterious Marshmello whose appearance is part of The Ritual Tour. Buy tickets now!
Get S'more of Marshmello at RARE!
Though Marshmello's name has only been in circulation for the last year, the masked producer has been making major waves with his unconventional style. Still riding high on his heart-pounding and sparkle-synth-driven single "Alone," for one night only he's bringing the whole #mellogang to Central Florida's Fairgrounds. If you want s'more of Marshmello, don't miss this legendary performance at Carnage Presents RARE!
Grab tickets now cause this could be us.