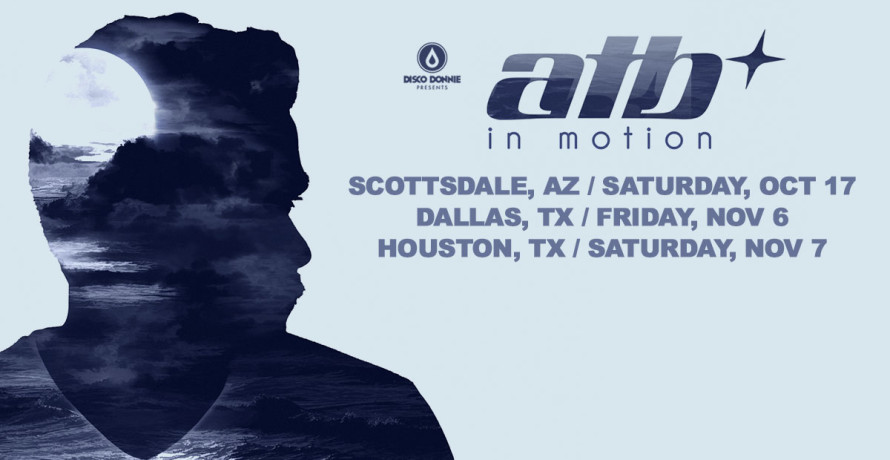 Switching things up a bit, German producer and Legendary talent ATB is embarking on a tour to commemorate the upcoming release of his 10th studio album. Having shared his music for the past two decades, ATB is prepared to share his landmark 10th album with an unforgettable experience via the In Motion Tour.
Upcoming ATB Events
Making Contact in Motion
It's only been a year since ATB released his last album Contact but the German is already making moves for his next. Beginning in October, the In Motion tour will commemorate his rich two decade-spanning discography and preview his newest records of his next landmark 10th LP. "I am very excited to announce I will be seeing my ATB family in the US this Fall and premiering new tracks from my 10th studio album," says ATB.
Stay tuned for some surprises along the way, he warns. The tour will kick off a special chapter of major projects and surprises for ATB fans around the world. So join the celebration and get In Motion on our partnering dates.