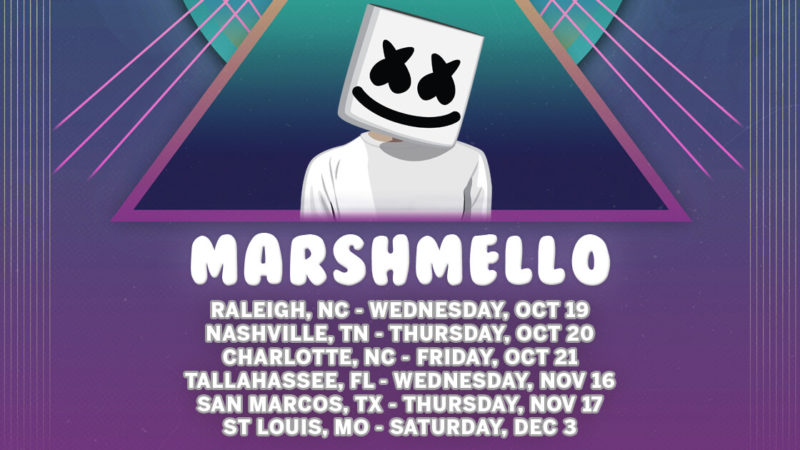 Despite his anonymity underneath the mask, Marshmello has captivated dance floors across the globe with his laidback take on future bass. To celebrate the forthcoming release of "Ritual" the mello gang hits the road for a massive fall tour. See Marshmello live on The Ritual Tour in a city near you!
Upcoming Tour Dates
Marshmello Prepares for The Ritual Tour
Though Marshmello's music has only been in circulation for a year's time, the mysterious producer has amassed a hardcore following. Members of the Mellogang far and wide will now get a chance to catch the man behind the mask live, on The Ritual Tour! Due to release on OWSLA, Marshmello created the song "Ritual" in collaboration with Wrabel, and has named it his favorite ever made.
Buy tickets today and join us to see Marshmello with special guests!