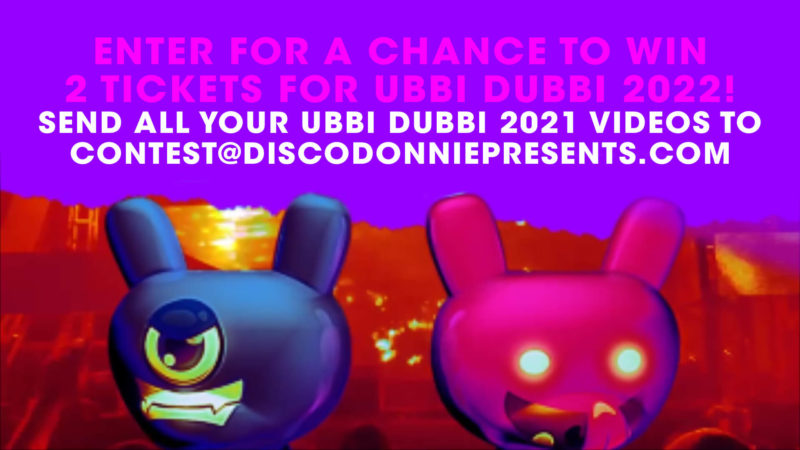 Ubbi & Dubbi: We're wuborking on a very special project, and we need YOUR HELP! In return, one lucky winner will get the very first 2 tickets to Ubbi Dubbi 2022!
We're looking for any footage you captured related to Ubbi Dubbi 2021 whether on a cell phone or pro camera. We're looking for anything and everything related to attending Ubbi dubbi. This includes traveling to the event whether it was a short drive from where you live or flying across the country and anywhere in between. Anything you captured on the way in, at the festival, camping, hotel room, after the show, on the way home…EVERYTHING! We want to see it all! Don't hesitate to upload anything you think is uninteresting, it could be super useful for our project.
Please send your videos to contest@discodonniepresents.com
Tip: Share your videos using the Photos app on iOS or the Google Photos app on Android. Dropbox, Google Drive, or Microsoft OneDrive is fine too!