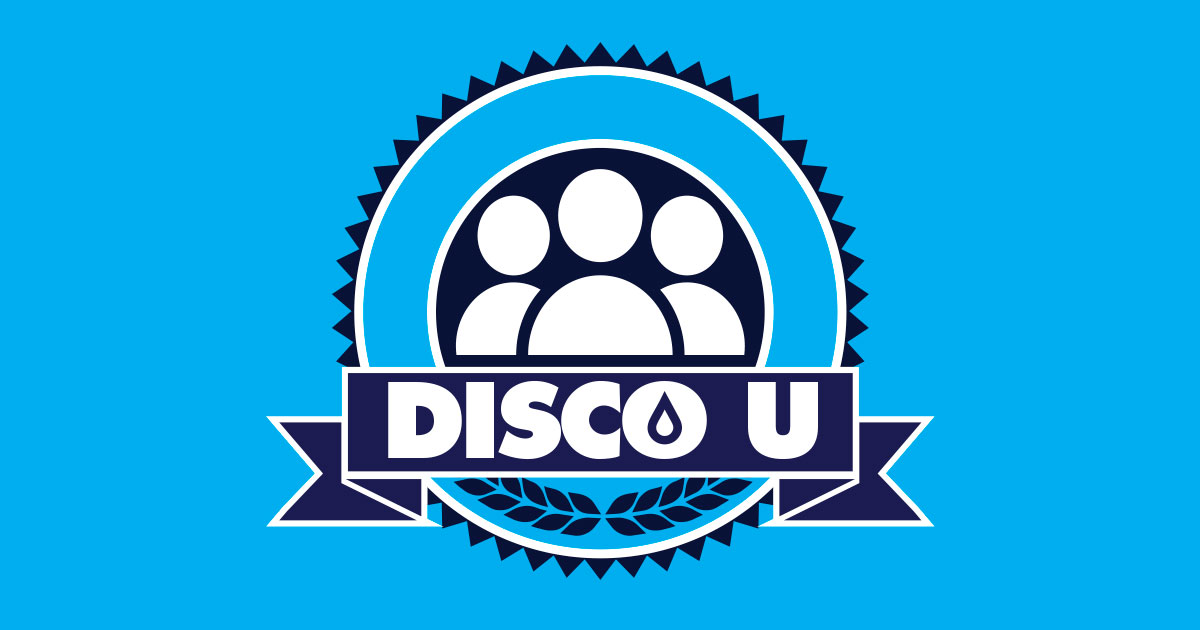 Disco U
Disco Donnie Presents has always been in the business of furthering lives with the power of music, and we've recently extended that idea with the formation of our Disco U program.
Disco U was championed as a way to generate greater mobility within the ranks of the music industry to help aspiring professionals build a career path within the music business.
Disco U is a combination of two programs which include the Disco U Shadow to Spotlight program and the Leon Jackson Memorial Scholarship.
DISCO U: Shadow to Spotlight
DISCO U: Shadow to Spotlight is a fast-paced shadowing program at Disco Donnie Presents festivals, which helps aspiring professionals gain insight into the various areas of festival production, as well as networking opportunities. Job shadowing at a festival is an excellent way to learn about a professional's day-to-day responsibilities and decide whether select career paths appeal to young professionals.
The following are testimonials from the Disco U: Shadow to Spotlight program.
"I met so many talented people in the industry that helped me develop a deeper understanding of how Sunset Music Festival was put together. Shadowing on site for a week, observing how a field of grass sprouted into a festival filled with smiling attendees, was beautiful and was an experience I'm grateful to have been a part of. I knew immediately, this is something I want to continue pursuing." - Nadia Khan, Disco U participant.
"Working Sunset Music Festival was easily the most enjoyable thing I've ever done," says Arianna, a participant in DISCO U: Shadow to Spotlight, "you can tell they love their jobs and they're excited to be telling you about whatever it is you need to learn about. Overall, it's an amazing experience."
Sebastian Keller, another participant in DISCO U: Shadow to Spotlight for Sunset Music Festival, says it "was an amazing opportunity, and meeting everyone was a great experience that I am very grateful for. This was my first real-world film job, and I can happily say I will want to continue in the future."
Leon Jackson Memorial Scholarship
The Leon Jackson Memorial Scholarship was established at the Blair School of Music in honor of Leon Jackson, the late music and event promoter who introduced a generation of Nashvillians to electronic dance music.
To fund the scholarship, Disco Donnie Presents made a $100,000 charitable contribution to Vanderbilt to endow the scholarship. This need-based scholarship goes to deserving undergraduate students at Vanderbilt Blair, with preference given to students from groups that are underrepresented at the school.
The inaugural recipient of the Leon Jackson Memorial Scholarship is junior violin performance major, Alexandra Maynard, from Houston, TX.
Jackson, who died at age 47, was a beloved figure in Nashville's nightclub community for more than 20 years, promoting dance and electronica events at venues throughout the city, starting as a "street team" promoter at Nashville's Hillwood High School and Belmont University, then through his own production company, Ultimo Presents, and later in partnership with large-scale event promoters Insomniac Events and Disco Donnie Presents.
Jackson worked all his life to erase prejudice and pigeonholing in the music industry by giving a voice and platform to talented artists from a wide range of communities and musical genres. This scholarship continues that legacy, by helping increase diversity of viewpoint and experience at Vanderbilt Blair.
"In the five years since Leon left us, we've reflected on the positive mark he left in this world," said Donnie Estopinal, CEO of Disco Donnie Presents. "He was a mentor to many, and helped provide opportunities to upcoming talent in the Nashville music scene. DDP couldn't think of a more fitting way to continue his legacy than through an endowed scholarship in the field he loved most.
"Leon knew the power of higher education and its ability to change lives, and he viewed the Vanderbilt University Blair School of Music as aspirational. But above all, he was an observer and listener. And he understood the importance of understanding diversity in life and its potential in business."
Recent Updates