While it's no secret that women are underrepresented in the Music Industry; Female leadership has proven to be an imperative factor for the success of the Electronic Dance scene. Women of The Disco is an initiative to highlight some of those powerhouses who are trailblazing the path and shaping the future of EDM. This month's feature is Chloe Gershenson, a music marketing manager for Crowd Control, based out of Los Angeles.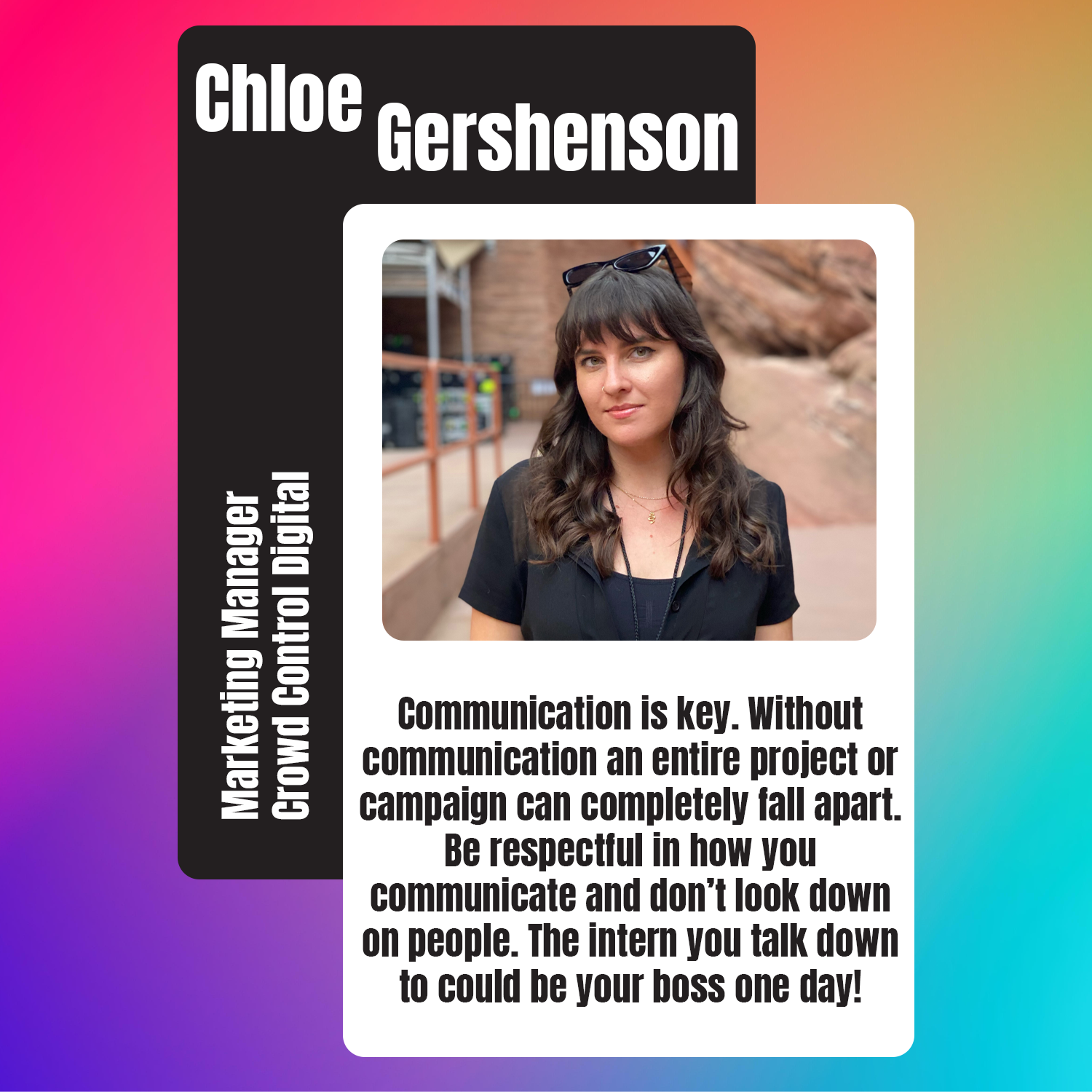 Chloe Gershenson
Give us background on your career and how you got your start in the entertainment industry.
I dabbled in promoting in college for clubs in DC Nightlife once I turned 21. I was sick of going to the same frat parties and hearing "Clarity" by Zedd and Justin Bieber on repeat every night. After college, I was working at the feminist activist collective The Outrage where I learned the ins and outs of social media and paid marketing, and how to build a brand. When I wasn't at protests or registering people to vote at concerts, I was frequenting local venues such as Echostage, Flash, Soundcheck, and U Street Music Hall (RIP), Nu Androids Pop-ups, and 930 Club, and I quickly realized that the best way to save money on concert tickets was to know the promoters. I left DC in 2018 because I realized that music was my passion and I needed to be in LA to pursue that passion.
Thanks to the marketing skills I gained working at a brand, my first job in music was an entry level role in the Ticketmaster digital marketing department at the Hollywood office. I was promoted after a year because I was a fast learner and had strong writing and analytical skills. I was supposed to transition to the marketing team at Live Nation, but was furloughed in October 2020 due to the pandemic. Because the future of Live Events felt uncertain at the time, I took a job at a marketing agency working on HBOMax's digital ad strategy where I gained even more paid media experience. When the opportunity presented itself to go back to music by working at the boutique agency Crowd Control Digital, I jumped at the chance. I was offered back my old job at Ticketmaster, but I wanted the opportunity to focus on Music instead of Entertainment and work with more clients in EDM, my favorite genre.
Describe your current role or day-to-day responsibilities.
As a marketing manager, I work on digital campaigns across platforms such as Instagram, TikTok, Google, Programmatic, and YouTube to promote music and sell tickets. My clients range from artists and brands to venues, promoters, and individual tours. In a typical day, I could start off in the morning working on a multi-channel marketing proposal for an upcoming EP release, then take a meeting with one of my venue clients to discuss marketing campaigns for that week's shows, and end the day by setting up a campaign or helping a brand brainstorm copy for their creatives before leaving the office to go to a client's show.
What attributes have helped you find success within your profession?
Asking lots of questions, knowing how to write a professional email, staying organized and time management, creativity, curiosity and passion for my industry, maintaining friendships and connections – especially with other women in a male dominated industry. Knowing how to advocate for yourself. Staying curious and on top of industry and marketing trends and having a pulse on pop culture.
Do you have any advice for other women in this field?
Communication is key. Without communication an entire project or campaign can completely fall apart. Know how to communicate clearly and professionally, and remember that active listening is a part of communication. Also, be respectful in how you communicate and don't look down on people. The intern you talk down to could be your boss one day!
Some of Chloe's notable achievements:
Paid media strategy and campaign management for the 2022 Subtronics Fractals tour (which featured 25+ sold out shows).
Social media ad management for Sound Nightclub and Framework.
Complete management of digital ads for Asteria Music Festival 2021, increasing ticket sales by over 50% in the month leading up to the festival.