While it's no secret that women are underrepresented in the Music Industry; Female leadership has proven to be an imperative factor for the success of the Electronic Dance scene. The 50 Women of The Disco is an initiative to highlight some of those powerhouses who are trailblazing the path and shaping the future of EDM.
Presenting week 5 of 5 as where we feature women from all corners of the industry who keep the Disco ball spinnin! 💃 ✨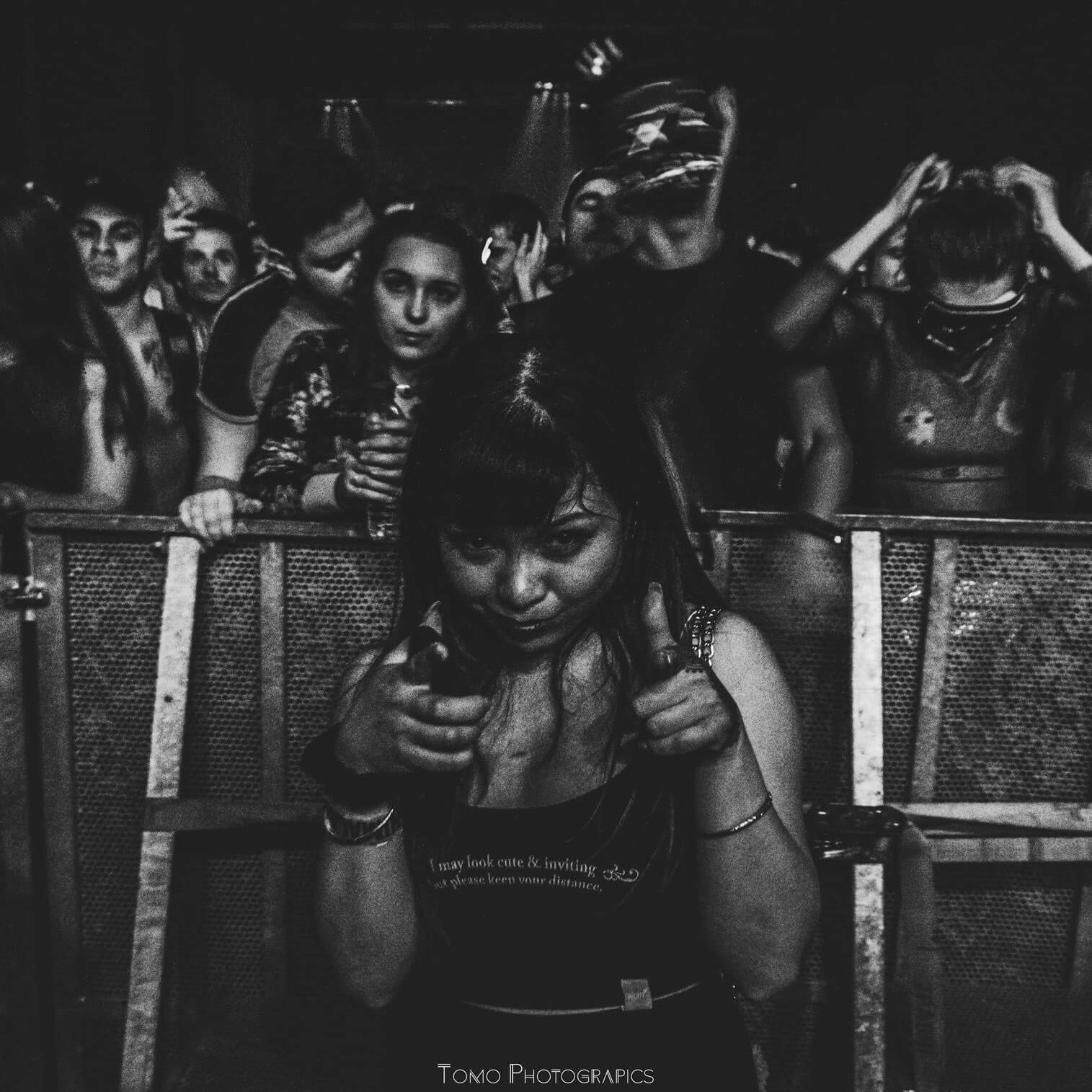 Angelica Babas
HAM promotions | Texas, USA
Angelica Babas is the co-founder of the Dallas-based independent production company HAM promotions. HAM Promotions has had one thing in mind, to bring the best experiences to Dallas through bass music, and that's just what they are doing. Growing up in Los Angeles, Angie got her start as a member of the insomniac street team for Insomniac Events in 2014. As her music taste evolved and she continued to network, she eventually started with Insomniac as an independent contractor. Angie moved to Dallas in 2017, where she met a group of lifelong friends who came up with the idea of starting HAM promotions. Since the beginning of 2018, they have had over sixty shows with over four hundred artists, raised 3k+ for the Grant Halliburton Foundation, created and hosted the first-ever Dallas Open Decks and now series, not to mention the awesome opportunity to work with hundreds of local acts along with notable national tours. Angie says, "I feel that a good team attributes to success, finding people you can work with. Situations can always get tough, but it's about finding the people you'd get through those with."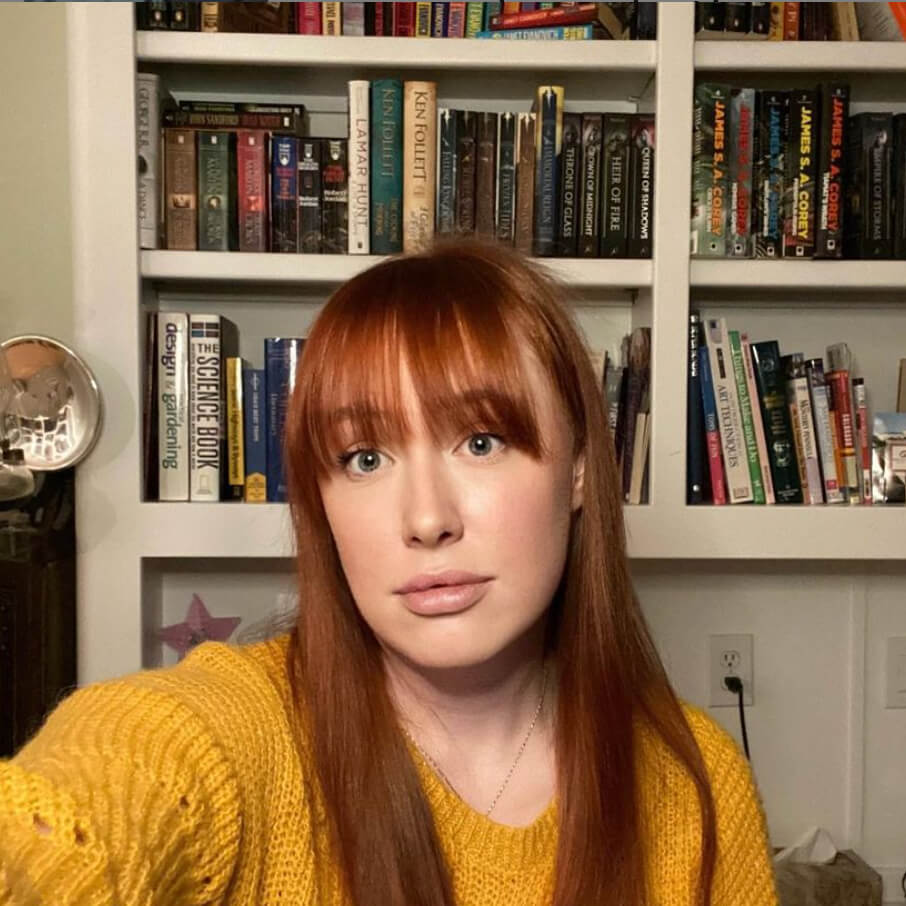 Alli Schloeman
Hit Command / Lights All Night | Texas, USA
Alli Schloeman is a project manager at Hit Command, and a Festival Director for Lights All Night. Her creativity has led her to be proclaimed as the 'Content Queen' by her peers & co-workers. Alli started out as an intern for LAN in 2012 and has since worked for the festival for almost 10 years now. Alli recently got hired as the project manager for Hit Command, which aims to bridge the gaps between musicians, brands, gaming culture, and fans. Day to day she helps manage teams from different media worlds to create new and exciting interactive experiences on Twitch for artists and fans. Communication and problem solving are some of Allis greatest strengths Alli says "Every day I wake up having to solve a new problem, and make sure that the solution gets implemented properly. As an added bonus, I'm so passionate about the space I work in that I couldn't imagine doing anything else, and that definitely drives my motivation to succeed."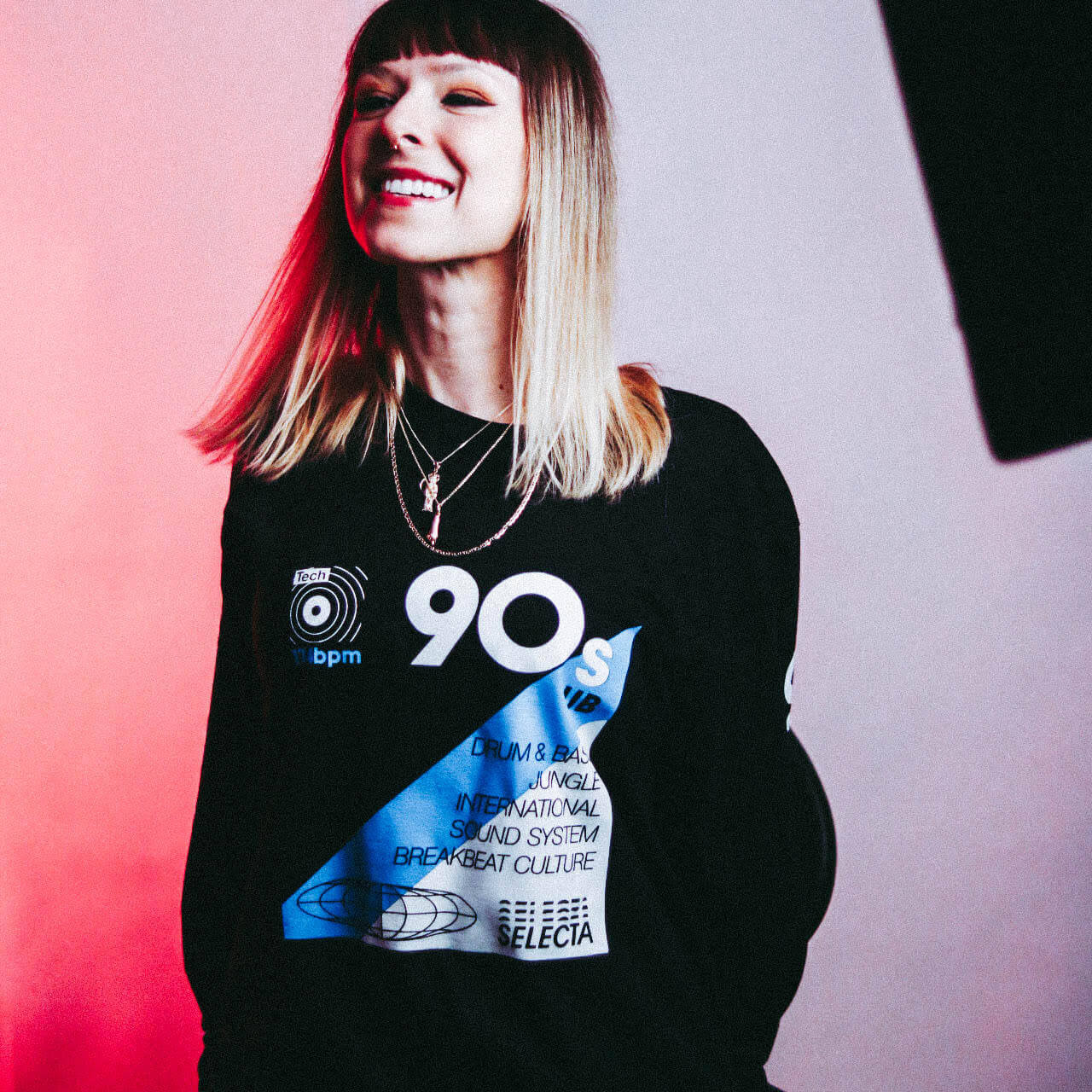 Reid Speed
Play Me Records & Play Me Too / Apple | Los Angeles, CA
DJ, producer, label boss, paradigm shifter. With over 2 decades of experience and a lifetime of persistence, Reid Speed is a premier purveyor of the art of DJing and a respected veteran of the North American Drum & Bass and underground dance music scenes. She came up in the New York City underground selling records at the USA's first all-jungle/drum & bass shop Breakbeat Science, where she was one of the first American DJs to branch out into multi-genre-ism, incorporating 2-step and speed garage into her mixes, and later breakbeats, house, dubstep, trap, and other heavy bass music genres. She was the first female American Drum & Bass DJ to break through on a national and international level as both a DJ and producer and has served as an inspiration to generations of female talent since. Her labels, Play Me Records and Play Me Too, are stalwarts of the American Drum & Bass Scene and helped kick off the early explosion of the North American dubstep /heavy bass scene, having discovered or launched the careers of some of bass music's top hitmakers like Dillon Francis, Bro Safari, Dodge & Fuski (Disciple), Eliminate, and many more. They've released over 400 artists in their decade of existence and continue to usher in wave after wave of successful new talent with a focus on drum & bass, halftime, dubstep, and leftfield heavy bass music. Reid's graced the decks at countless events around the world like Electric Daisy Carnival, Sun & Bass, Shambhala; has done guest mixes for BBC Radio 1, Triple J, Ram Live, Beatport, and more, released music on Prog:ram, Viper, Play Me, and more, and has rocked raves, clubs, and venues from Limelight to The End. Her music has been licensed by brands like Nike, Puma, and Lenovo and she's curated mixes for fashion brands Skingraft and Unbeing. She's done 5 years of a drum & bass podcast (Speed of Sound), a multi-genre radio show on Dash (Full Speed), and recently launched her newest mix series, No Speed Limit. She's even DJ'd on TV (the Jamie Kennedy Experiment). Reid Speed's storied career has been based on constant, steady growth and breaking barriers for women in the industry. And whether live, in the studio, or in her role as a label boss, she consistently proves that she's a force in the industry and one of the best and most versatile DJ's in the game.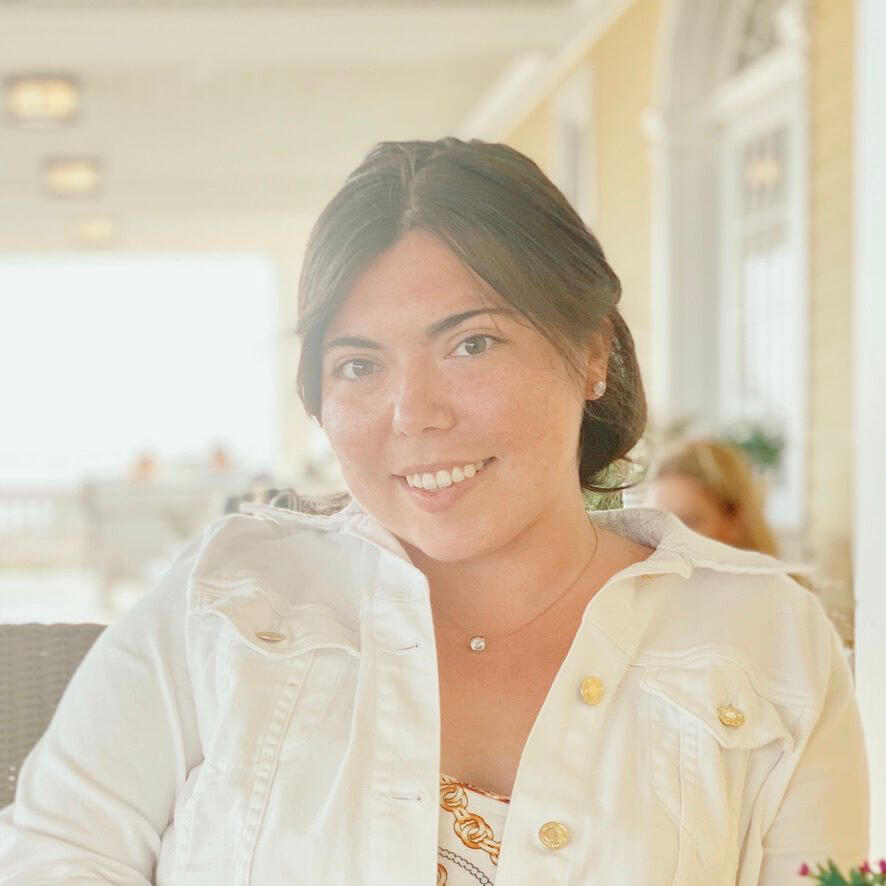 Allison Blythe
Los Angeles, CA
Artist management has always been a dream for Allison Blythe, and she would eventually make that dream a reality. As a day-to-day manager for various sized artists, her responsibilities change on the daily. Whether it's A&Ring certain tracks for pitching to labels, advancing shows/livestreams, coordinating marketing plans for releases, developing social media plans and marketing, maintaining regular contact with our artists, or planning for the year ahead. Growing up in New York, Allison would work small jobs at local recording studios just to be around any and all kinds of music. She started interning in artist management at Control Music Group while at UCLA studying Music. She would then venture into the hip hop realm at G.O.O.D. Music, then back to EDM at Little Empire Music, then to All Access Management & Four Four Offset. In addition, Allison does marketing independently with pop artist Connor Bvrns. She was also the Artist Liaison for Space Yacht Events from 2017-2020. Allison has also had experience in tour managing and helps out on the side for those without Management or who need extra support.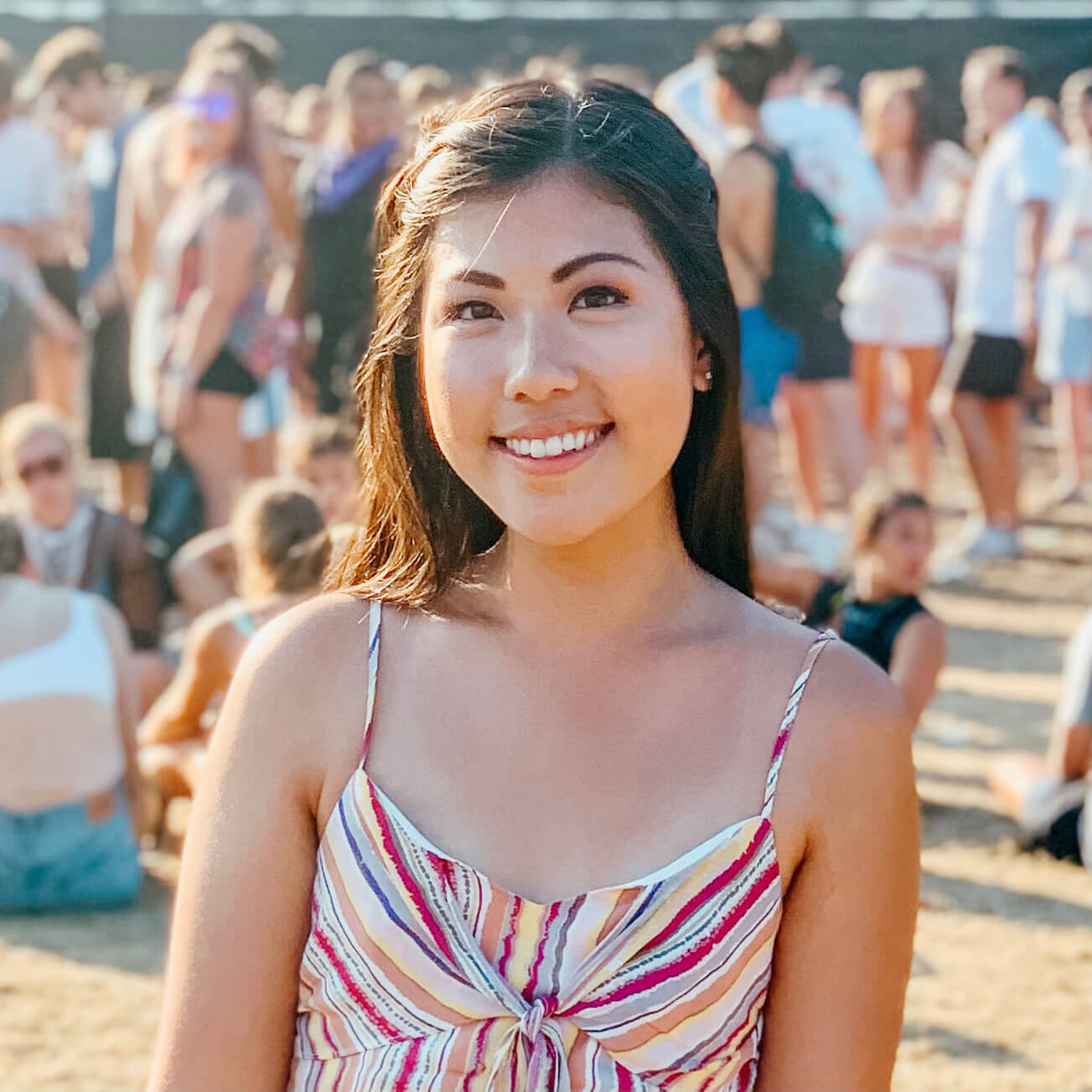 Julie Nguyen
JET Management | Los Angeles, CA
Julie Nguyen is a day-to-day and digital marketing manager at JET Management, working with artists such as Shiba San, Eden Prince, Madeon, and more. She worked on Madeon's Good Faith campaign, which is Grammy-nominated for Best Dance/Electronic Album, advising on digital/social media strategy, and led tour marketing for Good Faith Live. Julie got her start in the music industry interning at companies like Spirit Music Group, Live Nation, Hasbro Studios, and Paradigm. Her internship at C3 Management led to a full-time position in 2018. Now at JET Management, Julie oversees digital marketing/social media strategy, runs ad campaigns, email blasts, graphic design, video editing, and more. Julie attributes her success to her love of music, "First & foremost, I am a fan (especially of electronic music) which continues to drive my passion for working in this industry."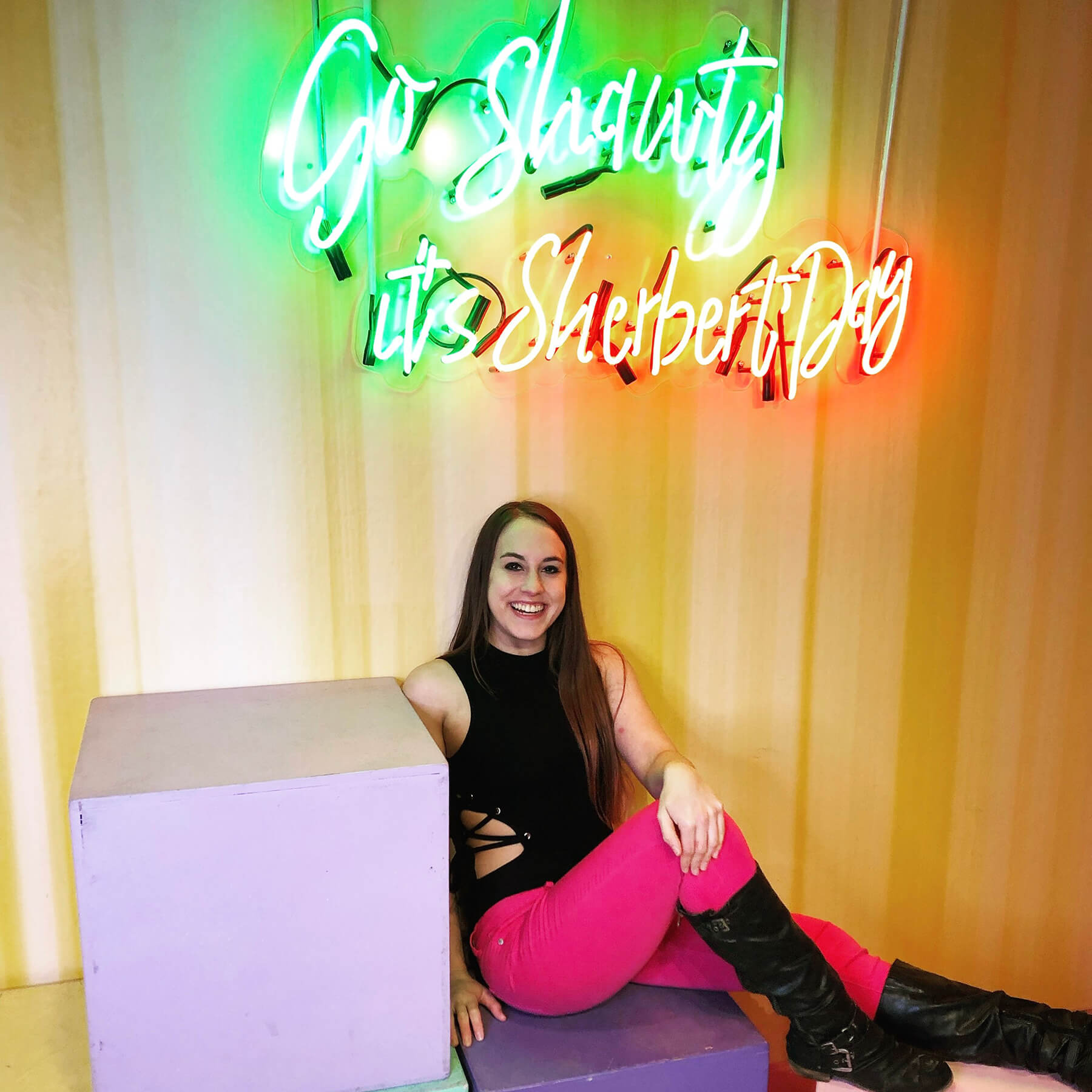 Sydney Rogers
Baked Up | Texas, US
Sydney Rogers is the founder, owner, and CEO of Baked Up, LLC. In early 2018 at just 21 years old, she launched Baked Up to combine her passions for electronic music, food, and bringing people together to enjoy various forms of art. From curating themed events like Weird Wubz and Candy Shop, to designing different merchandise, to baking and decorating custom desserts for performing artists, Sydney deeply appreciates being creative in various ways and sharing her creations with others. To date, Sydney has booked/worked with over 500 artists from around the world, thrown over 150 events in multiple states in the U.S., and collaborated with over 60 companies. She currently manages several artists, including Saratonin, LovelyBones, Zkosta, Lazy K, Kayten, Ghost In Real Life, Milazzo, and more with the help of her management team. Baked Up also recently added a record label under their umbrella called Hot Out Of The Oven Records, which Sydney is the CEO of as well. Her love for electronic music and the amazing people she works with as well as her deep desire to support others continues to motivate her as she strives to create a larger, stronger community that encourages people to express themselves through creative outlets.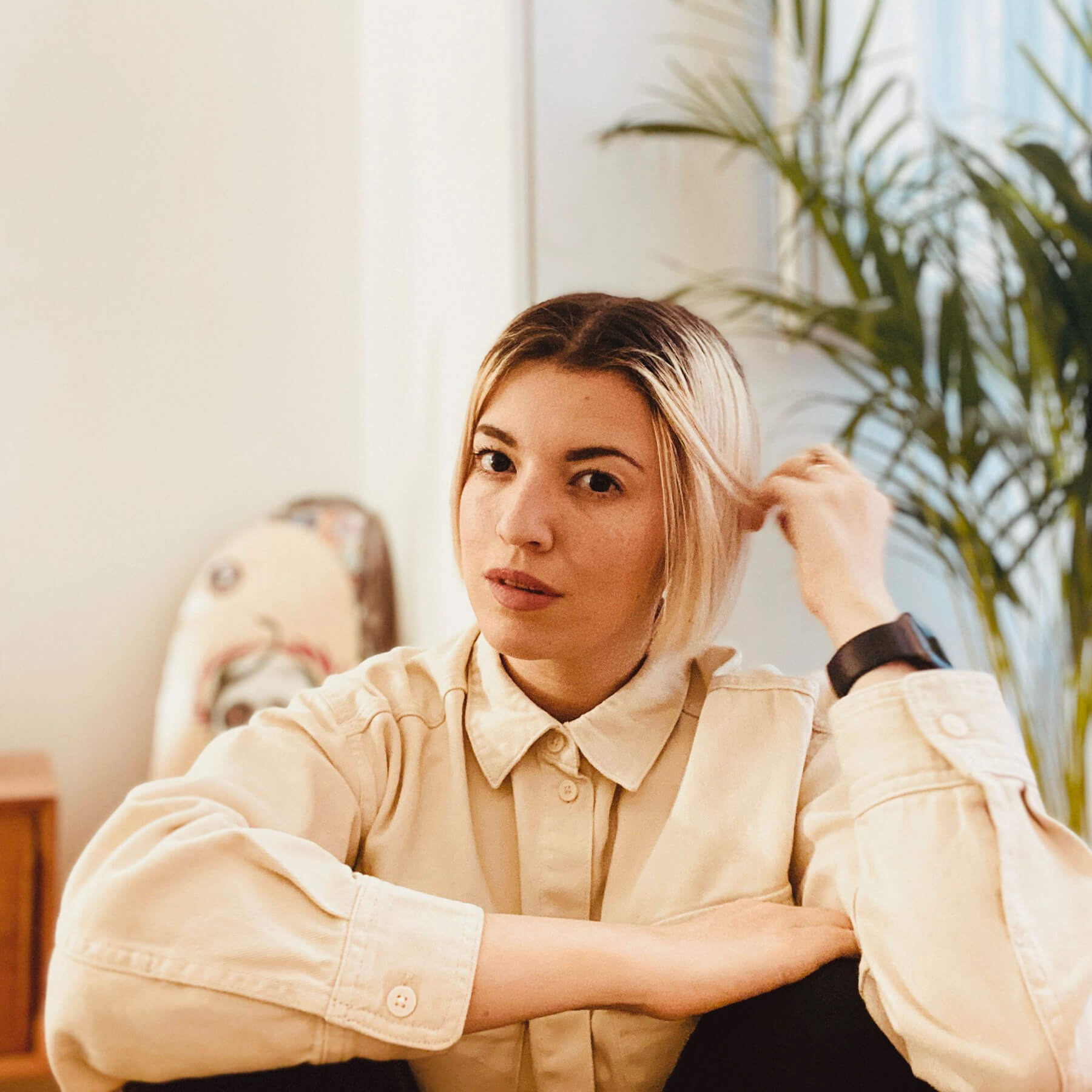 Mouna Dif
Quality Goods Records | Paris, France
Head Of Operations at Quality Goods Records and Artist manager for a diverse roster of Electronic artists including UZ, Ian Munro, clavette and more! Distributed by Ingrooves/UMG, Quality Goods Records takes pride in having released a lot of artists in the trap electronic scene at the early days of their careers, their priority has always been to support the new up & comers; ATLiens, SAYMYNAME, Quix, Nitti Gritti, sumthin sumthin, Rome in Silver, TYNVN to name a few. Mouna also handles A&R, Admin, Branding, Release strategies, legal & other operation aspects for Quality goods. Music has always ran deep in her veins as she started out as hip hop singer/songwriter in the early 2000s. As she evolved into electronic music — her stage name being Moona – first in the UK house garage scene & deep house who was playlisted then by Diplo on his BBC radio show Diplo & friends in 2011, included in Shy FX official Ministry Of Sound takeover compilation. In 2014 Mouna becomes UZ's Tour Manager and by the force of hands, a few years later became his Manager & launched his own label imprint Quality Goods Records in 2016.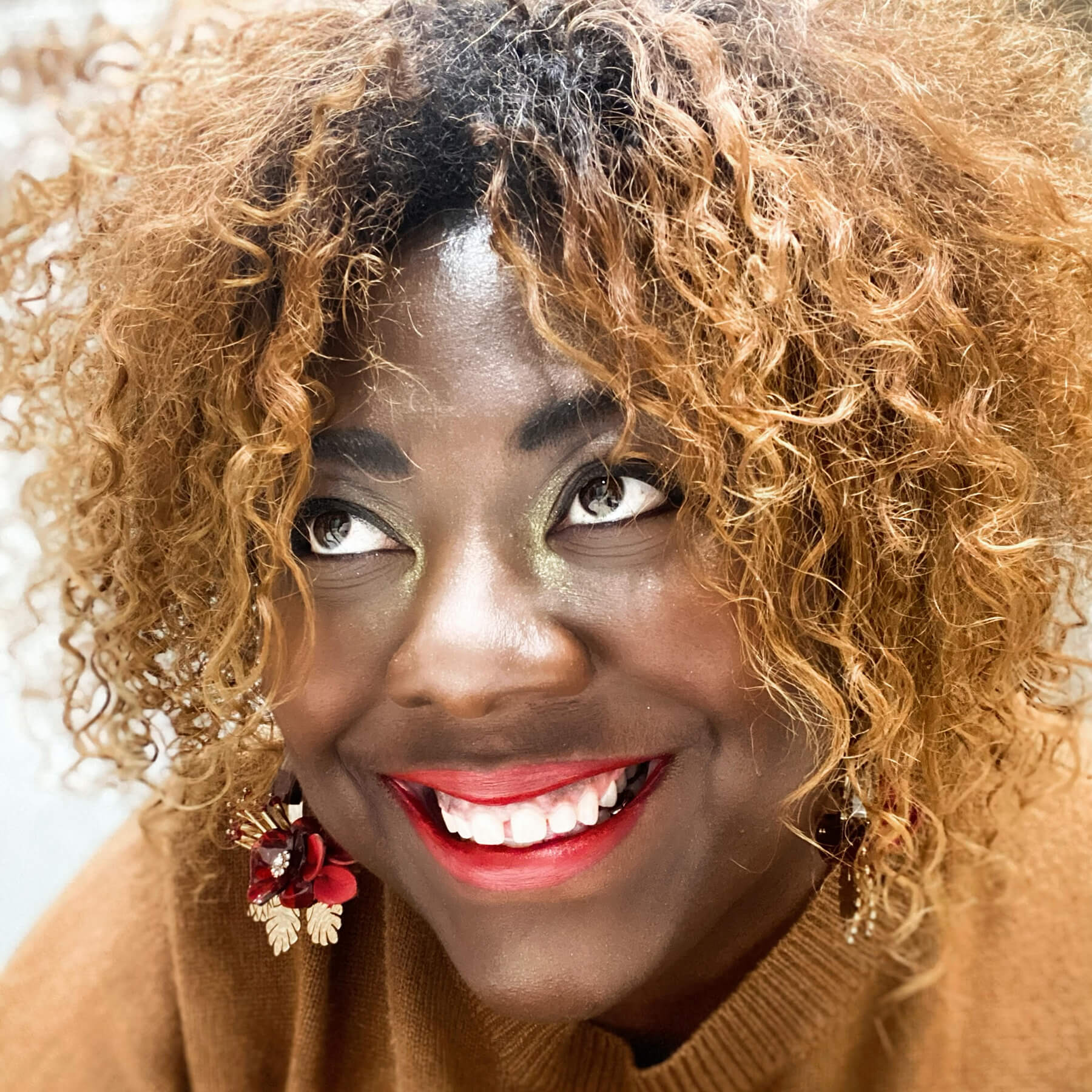 Gabrielle Pharms
Texas, US
Gabrielle Nicole Pharms is the lead copywriter for a marketing agency. She is also in the process of creating the voice identity of Our House, the world's first museum dedicated to electronic music, specifically house. Gabrielle also contributes to outlets such as Reverb, Shondaland, and more. You can also catch her doing whiskey tastings/reviews since she's recently expanded her beat outside of solely covering entertainment. Gabrielle has made some notable achievements in her career as she was the lead copywriter and created the tone of voice for the American edition of Mysteryland. You can also find her write-up on DJ/producer Kaytranada in this year's GRAMMY program book. Gabrielle says, "It takes perseverance and humility. The quality of humility is so underrated. Being humble doesn't mean letting someone walk all over you. Instead, it means not thinking more of yourself than is necessary. Also, kindness and generosity take you far. My mom always taught me that when you're tight-fisted, you're not letting blessings out — or in. Thus, I feel like there's enough sun for everyone. I like sharing opportunities with other creatives in the industry."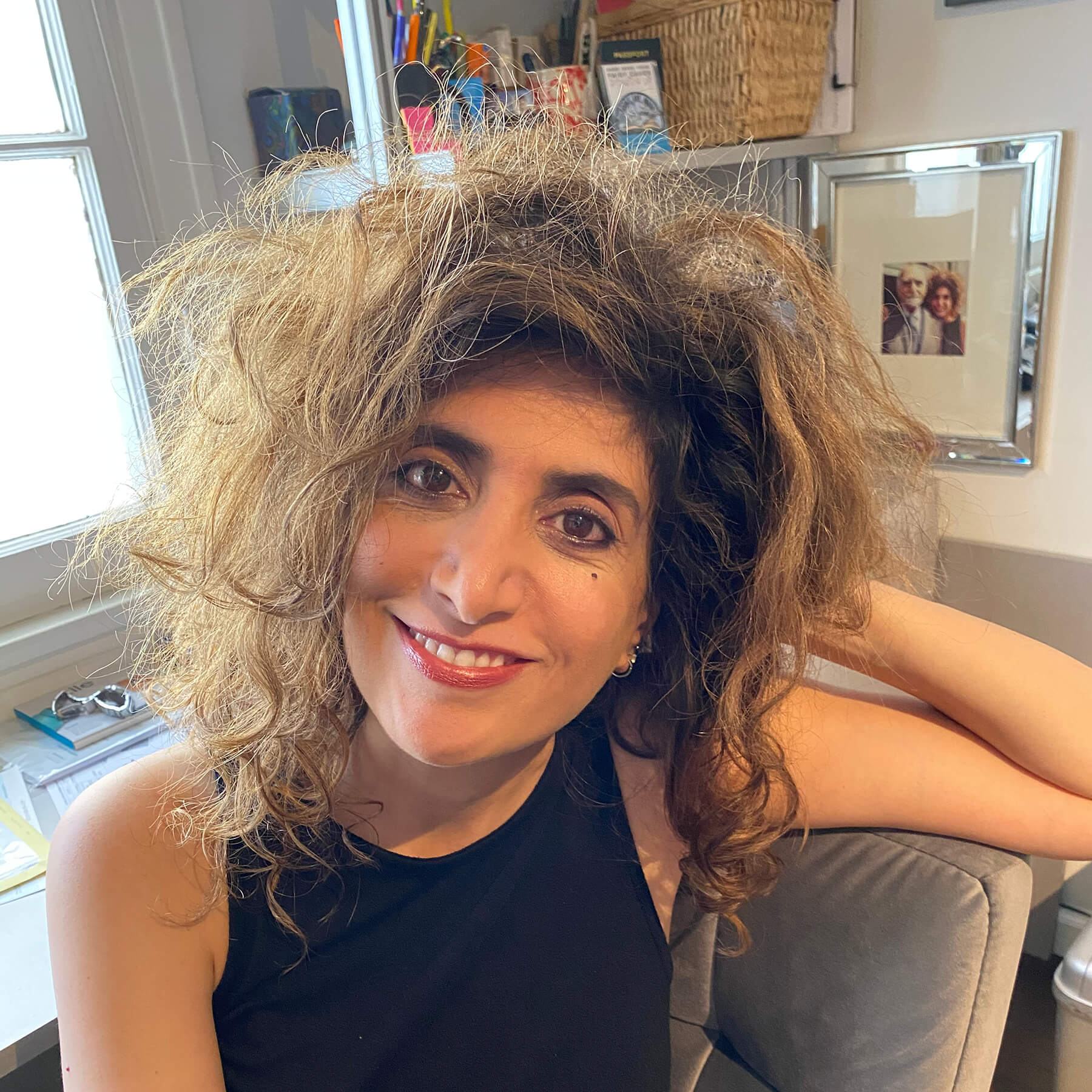 Lily Moayeri
Los Angeles, CA
Lily has been a freelance journalist since 1992. She has contributed to numerous publications, including Billboard, NPR, Rolling Stone, Los Angeles Times, Grammy, Variety, Spin, Los Angeles Magazine, A.V. Club, and more. Lily hosts the Pictures of Lily Podcast, a bi-weekly podcast about her interviewing experiences. She has participated as moderator and panelist at numerous music conferences and is a guest speaker at Grammy Camp. She has also served as a teacher-librarian since 2004, focusing on guiding students in navigating the intersection of technology and education. She only has one item left on her journalism bucket list, and that is to interview Barry Gibb of the Bee Gees.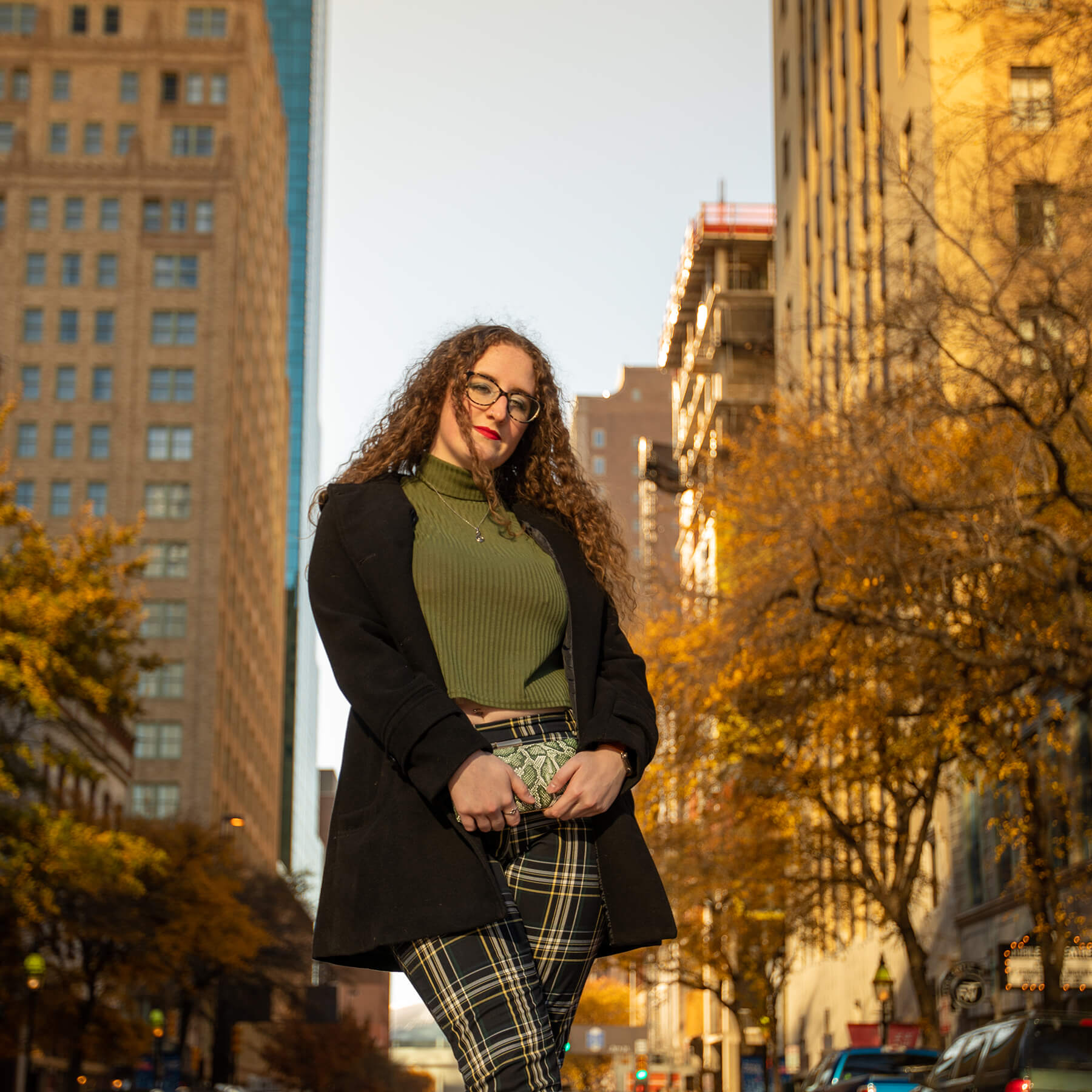 Brianna Stockman
The Bomb Factory | Texas, US
From handing out flyers for DJs in college to managing 3 of the most prominent independent music venues in Dallas, Bri climbed the ladder quickly in just a few short years. As a college student in Orlando, she spent late nights standing outside a local club handing out flyers and occasionally working the front door, all for free. This is where she found her passion for live music. As the Box Office Manager, Bri works closely with artists teams to set up events online by backend building the event that actually allows guests to purchase tickets, additional experiences and see any necessary information for the occasion. She also oversees Meet & Greet / VIP experiences, organizes merchandise sales, and ensures guests have some of the most memorable nights of their lives at events. Being personable, energetic, and goal-oriented has allowed Bri to continuously evolve professionally, and she has no intention of stopping anytime soon.