While it's no secret that women are underrepresented in the Music Industry; Female leadership has proven to be an imperative factor for the success of the Electronic Dance scene. The 50 Women of The Disco is an initiative to highlight some of those powerhouses who are trailblazing the path and shaping the future of EDM.
Over the next five weeks, we will feature women from all corners of the industry who keep the Disco ball spinnin! 💃 🏻 ✨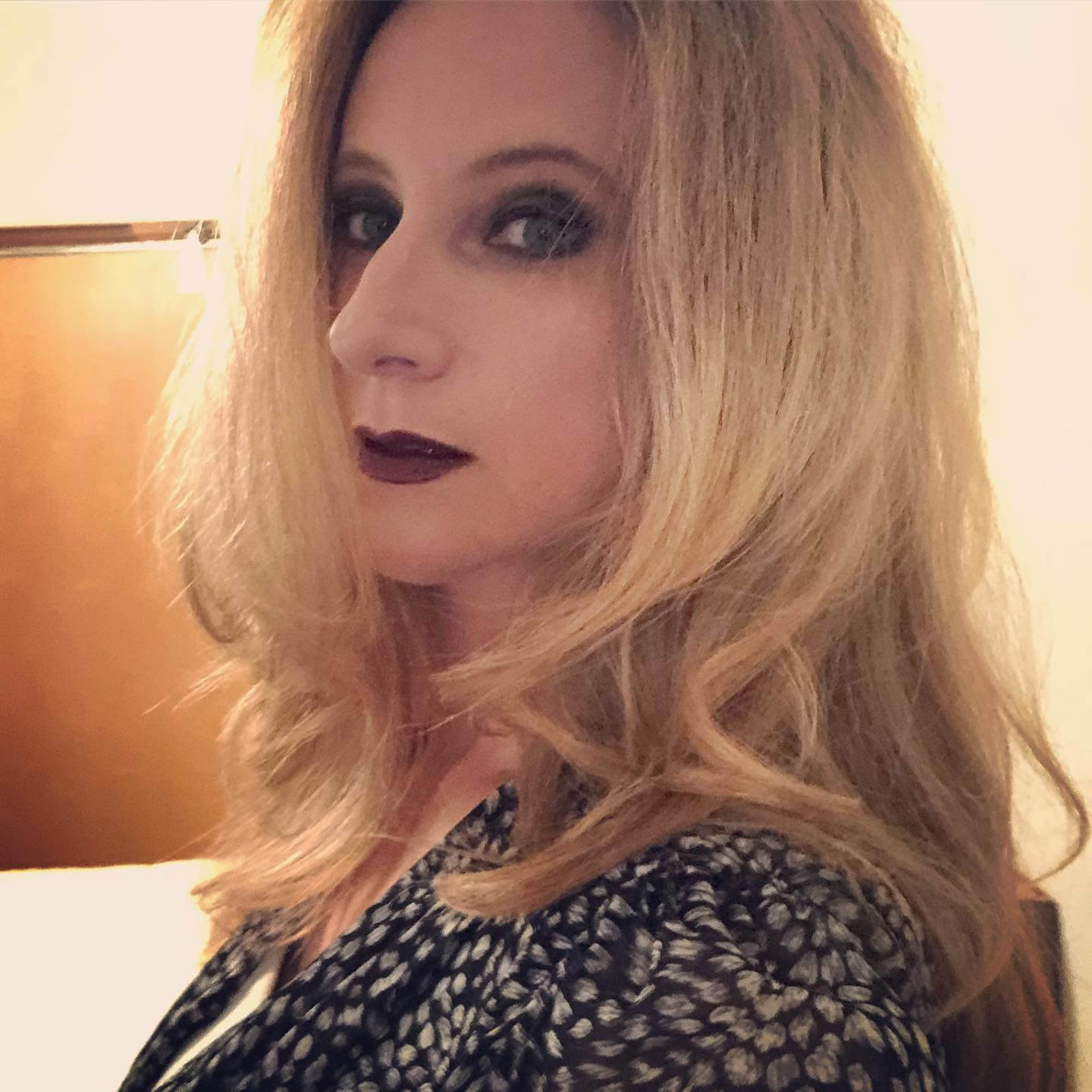 Alexandra Greenberg
Falcon Publicity | California, USA
Across spirit and totem animal guides, the falcon represents wisdom, visionary power, victory, strength and personal freedom. In 2019 PR maven Alexandra Greenberg founded Falcon Publicity where she embraces these attributes for the company's clients while navigating the continuous shift in public, media and industry relations in music, nightlife, entertainment, and culture. Over the course of her career, Greenberg has led notable campaigns in rock, pop and electronic music spaces. From major festival launches and specialty GRAMMY campaigns to album and single releases, she brings to Falcon Publicity unparalleled experience. She has been at the forefront of the expansion of electronic music in America over the last two decades as publicist for many of the genre's most influential artists and events including deadmau5 (landing him on the covers of Rolling Stone and The New York Times), Jean-Michel Jarre, Kraftwerk, The Crystal Method, Richie Hawtin, David Guetta, Calvin Harris, Kaskade, Steve Aoki, Bob Moses, DESTRUCTO, TroyBoi and many others. Her passion for festival culture stems from serving as part of Coachella's publicity team during its formative years from 2001 to 2011 and has helmed successful campaigns for many of North America's notable properties including Ultra Music Festival, HARD Events, Electric Daisy Carnival, Electric Zoo and All My Friends, as well as launching popular music cruises HOLY SHIP! and FriendShip.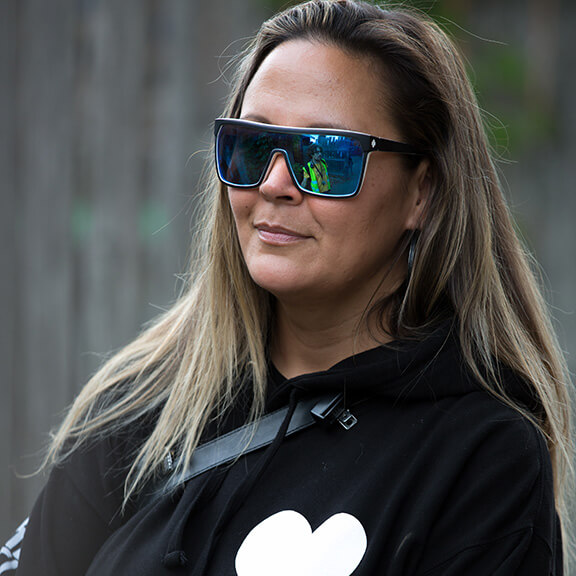 Christine Hunter
Shambhala Music Festival | The Kootenays, Canada
Christine Hunter's contributions to the live music industry in Canada have not gone unrecognized. She's held down many pinnacle roles for some of Canada's most prestigious music festivals, events and award panels. Her experience is primarily of large-scale event direction and her 18+ years of experience and knowledge drive her on-going career in the festival and event industry. Recently elected as a member of the Board of Directors for the Canadian Live Music Association and Music BC, she is now recognized for her expertise on a national & provincial level. She is a strategic thinker capable of managing multiple responsibilities in high-pressure environments and she is the embodiment of an experienced festival and event director.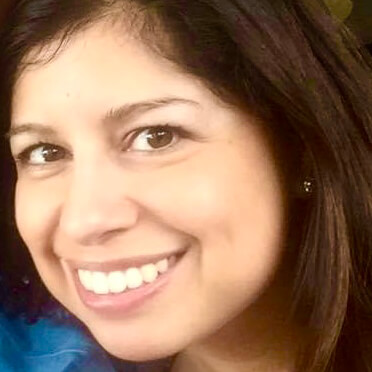 Misty Morales
That's How It Starts Event Management / Disco Donnie Presents | Texas, USA
Misty is the Co-Founder and Co-Owner of That's How It Starts Event Management. Being in this industry gives you opportunities to be a chameleon. When you have the opportunity to learn something new and run it, you do. Just like Misty Morales does. From a literal A-Z standpoint, Misty has managed over 120 staff members for a festival: from hiring, event production to post-event procedures. Her colorful experience also entails box office management, event logistics, artist hospitality, and vendor and sponsorship operations. This multi-faceted woman can provide support to so many different departments in and out of the festival realm. Her experience doesn't just run with festivals either. Since the music industry was shuttered by the pandemic, Misty has taken her skills and expertise to support various COVID-19 testing sites across the state of Texas making her a true heroine on and off the dance floor.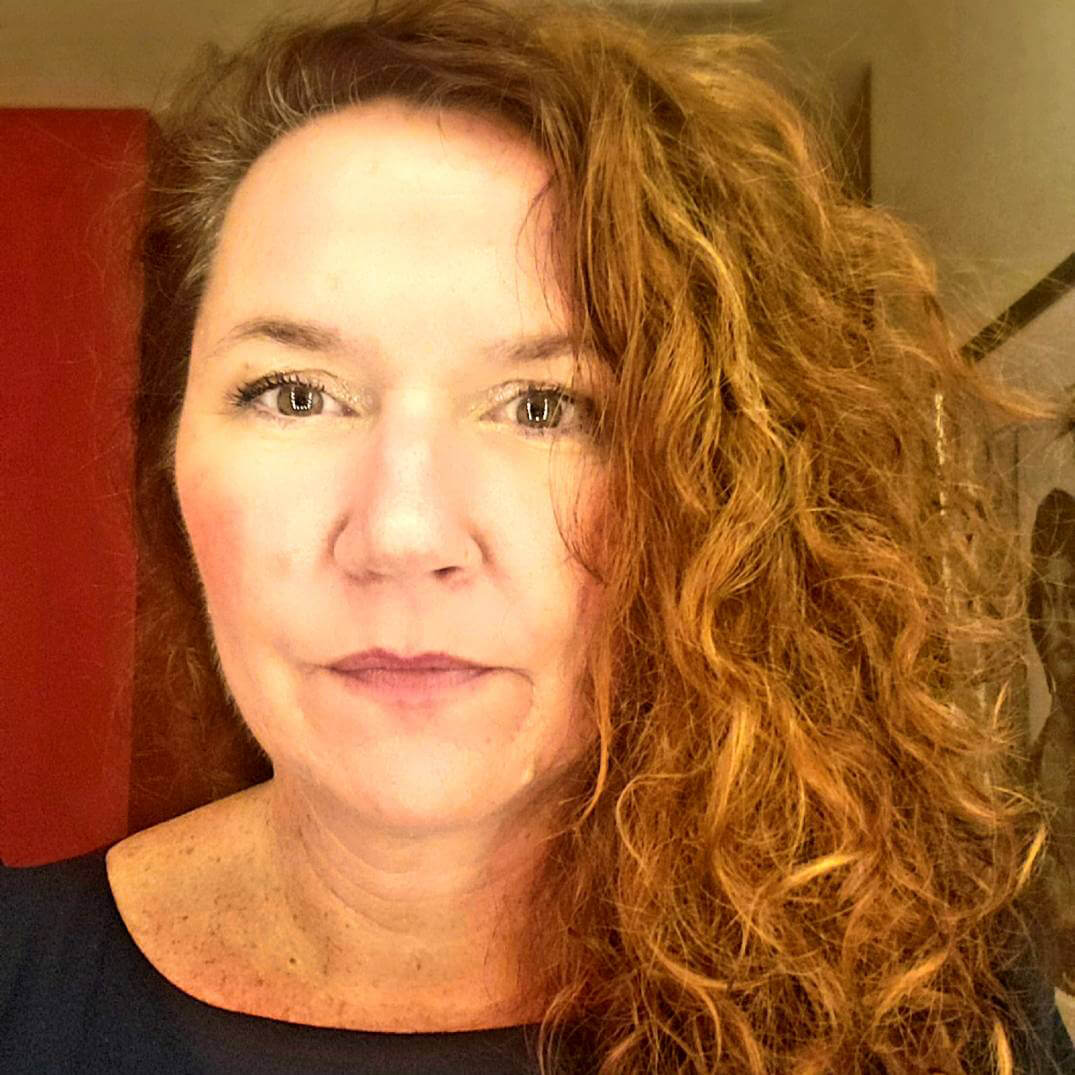 Michele Servais
Disco Donnie Presents | Florida, USA
Michele Servais is president of Disco Donnie Presents, where she coordinates companywide financial and strategic efforts. In 2008, Michele joined the Disco Donnie Presents management team and was an instrumental leader in company's continued growth into nearly 100 markets worldwide, as well as strategic partnerships with some of the world's best promoters and events.
Prior to Disco Donnie Presents, Michele worked in numerous subsets of the music industry, including formative years as a promoter in the 1990s Florida dance scene. By 2000, Michele had risen to the ranks of agent and spent nearly a decade advancing the careers of some of the world's most sought-after DJ talents, including Paul van Dyk.
During Michele's time at DDP, she was instrumental in overseeing DDP's acquisition by SFX Entertainment and LiveStyle Entertainment, which included a worldwide portfolio of top-tier event companies including, Disco Donnie Presents, React Presents, Life In Color, Made Events, ID&T, Tomorrowland, Sensation, TomorrowWorld, Beatport.com, Electric Zoo, Awakenings, Q-Dance, and more. In 2020, Disco Donnie Presents returned to independence, the namesake company Disco Donnie founded 27 years ago.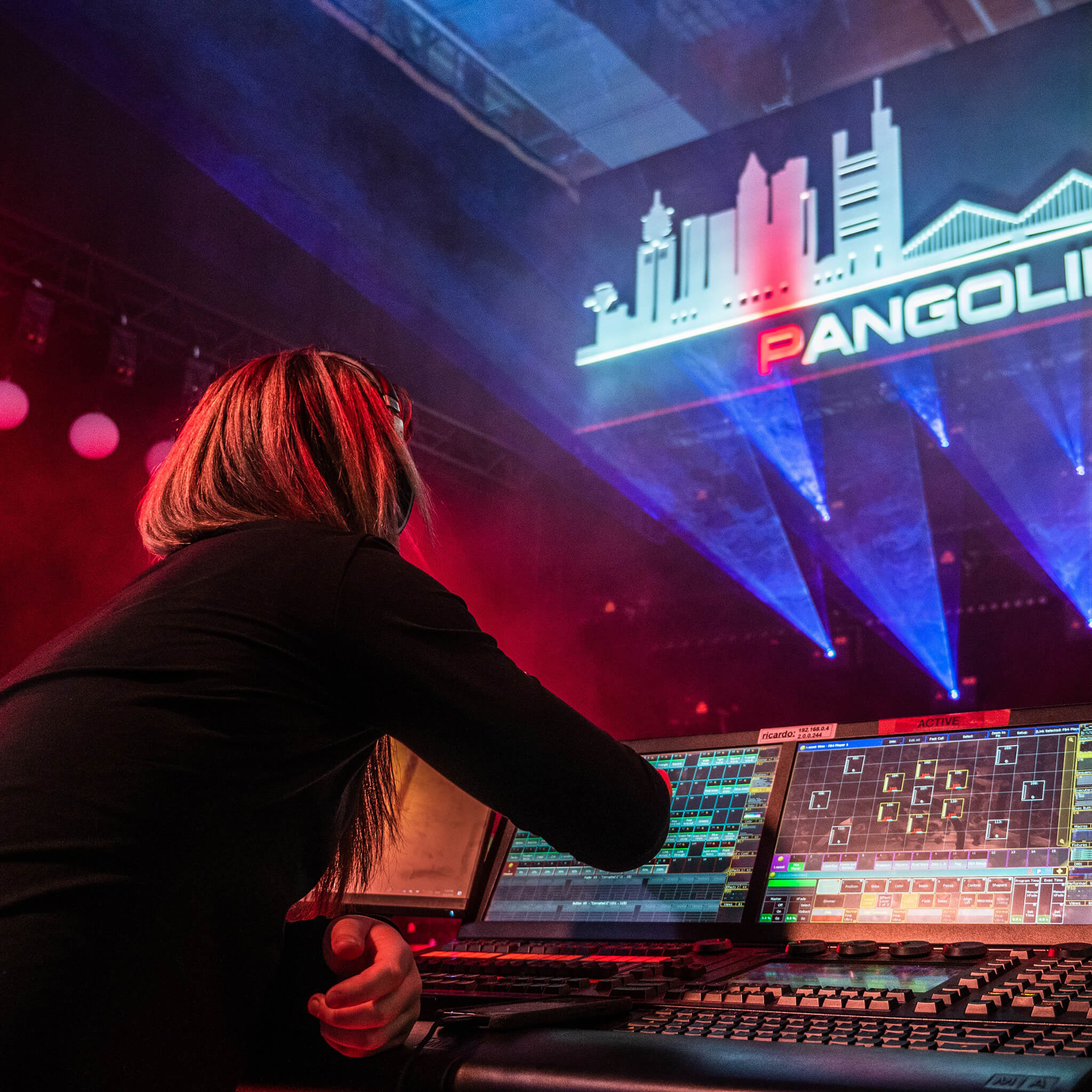 Lyra Letourneau
Pangolin Laser Systems | Texas, USA
As the creative director for Pangolin Laser Systems, Lyra Letourneau is responsible for the overall creative direction of the world's leading company in providing software and hardware solutions to the laser light show and entertainment industries. Pangolia has provided services for top-named musical talent and events including Madonna, Drake, Electric Daisy Carnival, TomorrowLand, Qlimax, Coachella, Tiesto, Armin, Skrillex, and many others. From determining new features for their software, exhibition stand design, and tradeshow management, Lyra's commitment to creating larger than life experiences is indisputable. There is no doubt that Lyra will continue to impact the Music Industry in all corners of the world.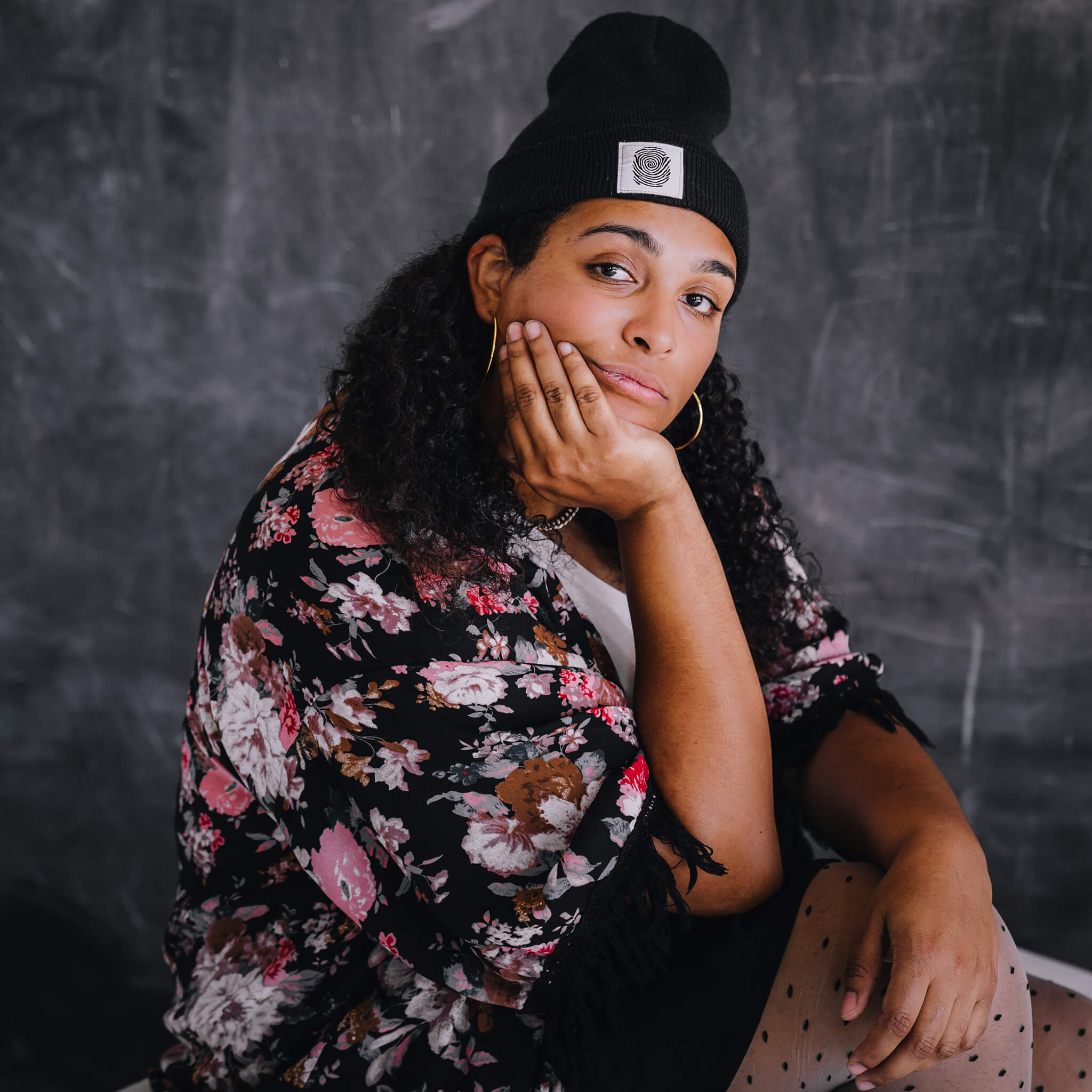 Victoria Garces
Trillvo | Texas, USA
Victoria Graces is a jack of all trades who continues to excel in the music industry. Victoria is the owner of the Houston based EDM blog & Label Trillvo. Her expertise in PR, Marketing, & Photography has been a driving force to making Trillvo a household name in the Houston music scene. Victoria has always had a true passion for electronic music giving her a natural talent at seeking out fresh new artists. She recently just published her 100th article for trillvo which is proof of her relentless work ethic. She has worked on campaigns for Jourity MGMT. (Listen to Elderbass, CVPTVGON, + Dank Frank). Victoria has also done artist hospitality for various live nation & Houston events. The satisfaction of seeing the faces of music lovers light up as they sing along to their favorite artists is what drives her to find success within this industry. Being able to provide that experience is something she wants to do for the rest of her life.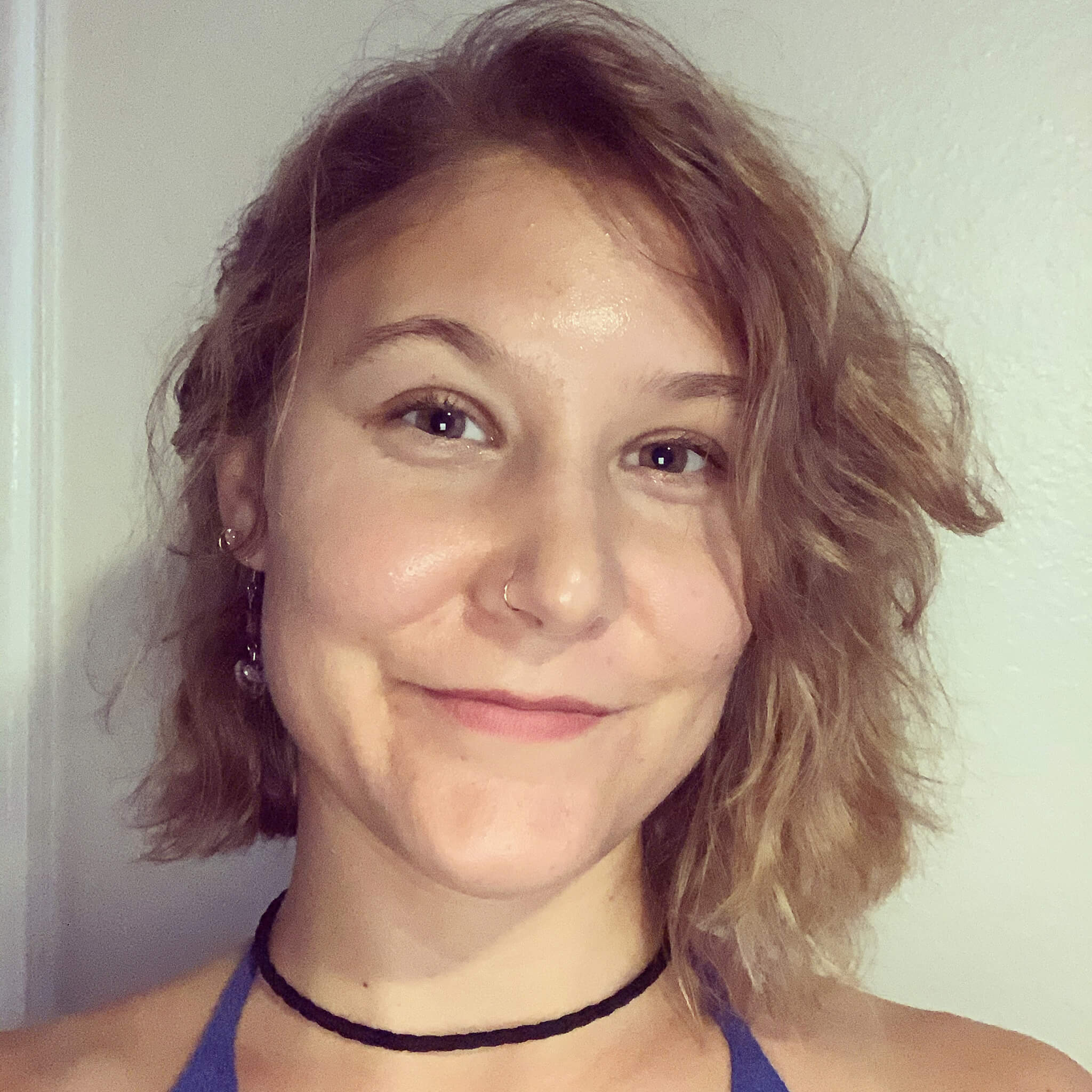 Lyssia Roussel
Quartermaster / Rigger / Stagehand | Florida, USA
Lyssia Roussel is a Bilingual French-English Canadian raised in sunny Florida and has over 9 years of experience in the production field of the music industry. Lyssia fell in love with live events in her teens while working at a local theater and has since worked her way up as Rigger, Stage Manager and Quartermaster. The quartermaster is one of the most important parts of a festival as they are in charge of the Site Crew boneyard and the contents therein; they are the ones you come to when you need any heavy machinery, shop tools, site items, or anything else to make production come to life. A typical day as quartermaster is characterized by meeting challenges with heavy equipment and golf cart usage, managing inventories, being the information hub, and keeping everything fueled while meeting deadlines. Her organizational skills, mental agility, and resilience under pressure has made her a key player in the industry and inspiring role model who proves that any tough job is a woman's job. She is always the first person on site & last to leave, but seeing the fruits of her labor being enjoyed by thousands of smiling faces in the audience makes all the hard work worth every bit of it.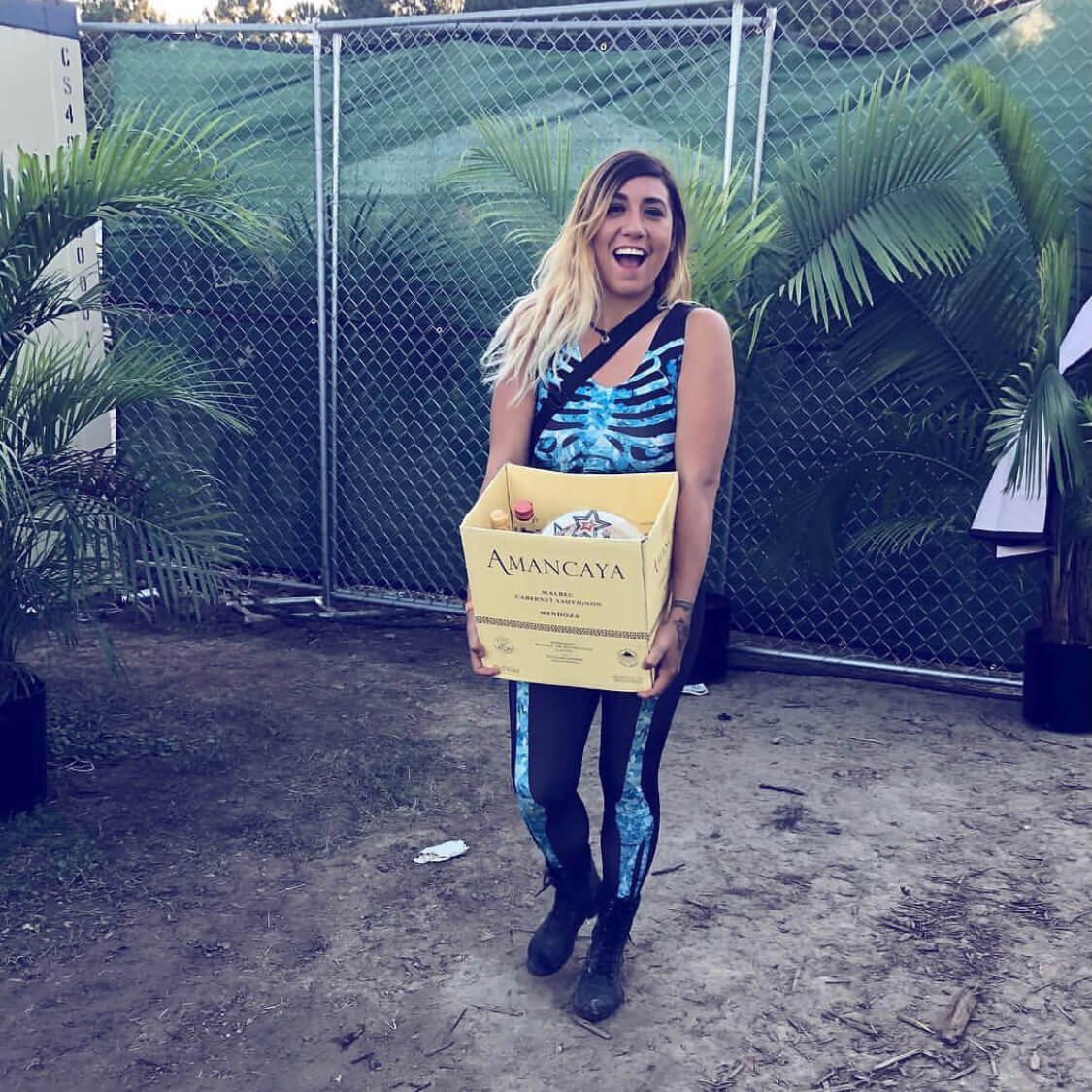 Christina Martinez
Everywhere | Texas, USA
If you could deep fry southern hospitality and add hot sauce you would make a Christina 'Chicken' Martinez. She began her journey in the music industry in 2016 and has since worked Artist Hospitality for events such as Friendship, Shaq's Fun House, Dirty Bird Campout, Lost Lands, Sunset Music Festival & Ubbi Dubbi. Her drive and expertise in the live event space, makes her a versatile and sought-after asset for any team, and these traits have landed her gigs in various departments for Coachella, Shambhala, Envision, Okeechobee, Lightning In A Bottle, EDC, Rolling Loud NY, Electric Forest & III Points. More recently, Christina was on road as the Blunts n Blondes Hot Box Tour merch coordinator, before COVID-19 caused a slight detour. Since then, Christina has been working Drive-In concerts, which provides an opportunity to experience live music in a safe & socially-distanced environment.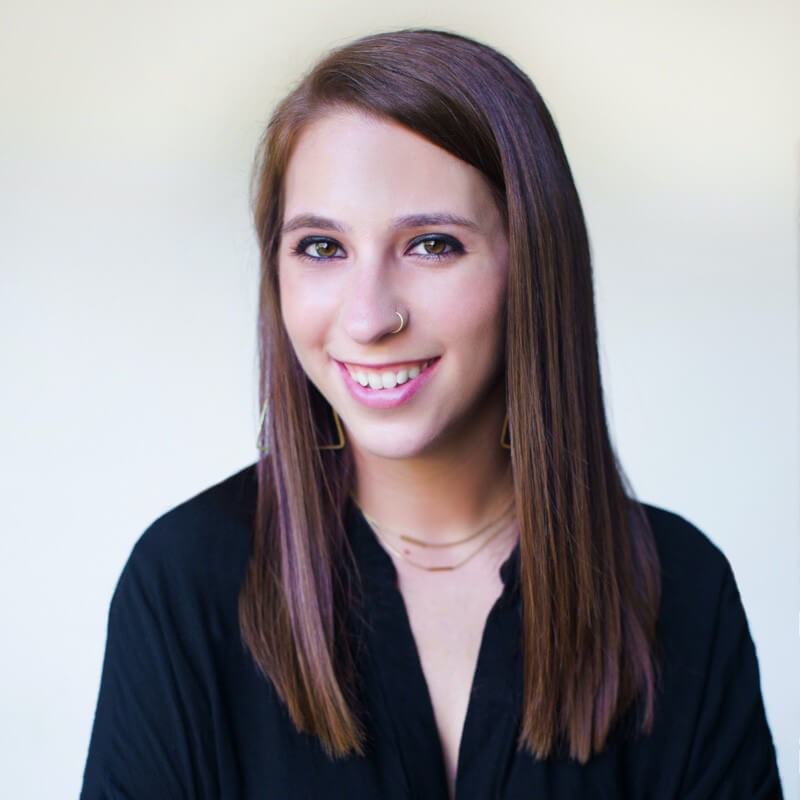 Jaime Sloane
Global Communications Manager / Founder | New York, USA
Jaime Sloane is a public relations, marketing, and communications maven with more than a decade of experience spearheading creative campaigns for various music-related projects. Currently, Jaime serves as the Global Communications Manager for Ultra Worldwide. She develops major, multi-territory media opportunities for 20+ global markets, and leads domestic public relations initiatives for the flagship Miami festival. When festival work slowed down in 2020, she also launched JSloane Creative to independently promote artists she believes in. Before joining mob, Jaime launched the Los Angeles arm of New York-based music public relations firm Rephlektor Ink. She served as the West Coast PR Manager for three years, leading campaigns for artists such as Claptone, Loco Dice, Louis The Child, Flosstradamus, NGHTMRE, Seven Lions, and Tritonal, and representing labels like Ultra Music, Anjunabeats, and Circus Records. Jaime cut her teeth in electronic music as the Head of PR for Dim Mak, managing public relations for the label's artists, releases, and events.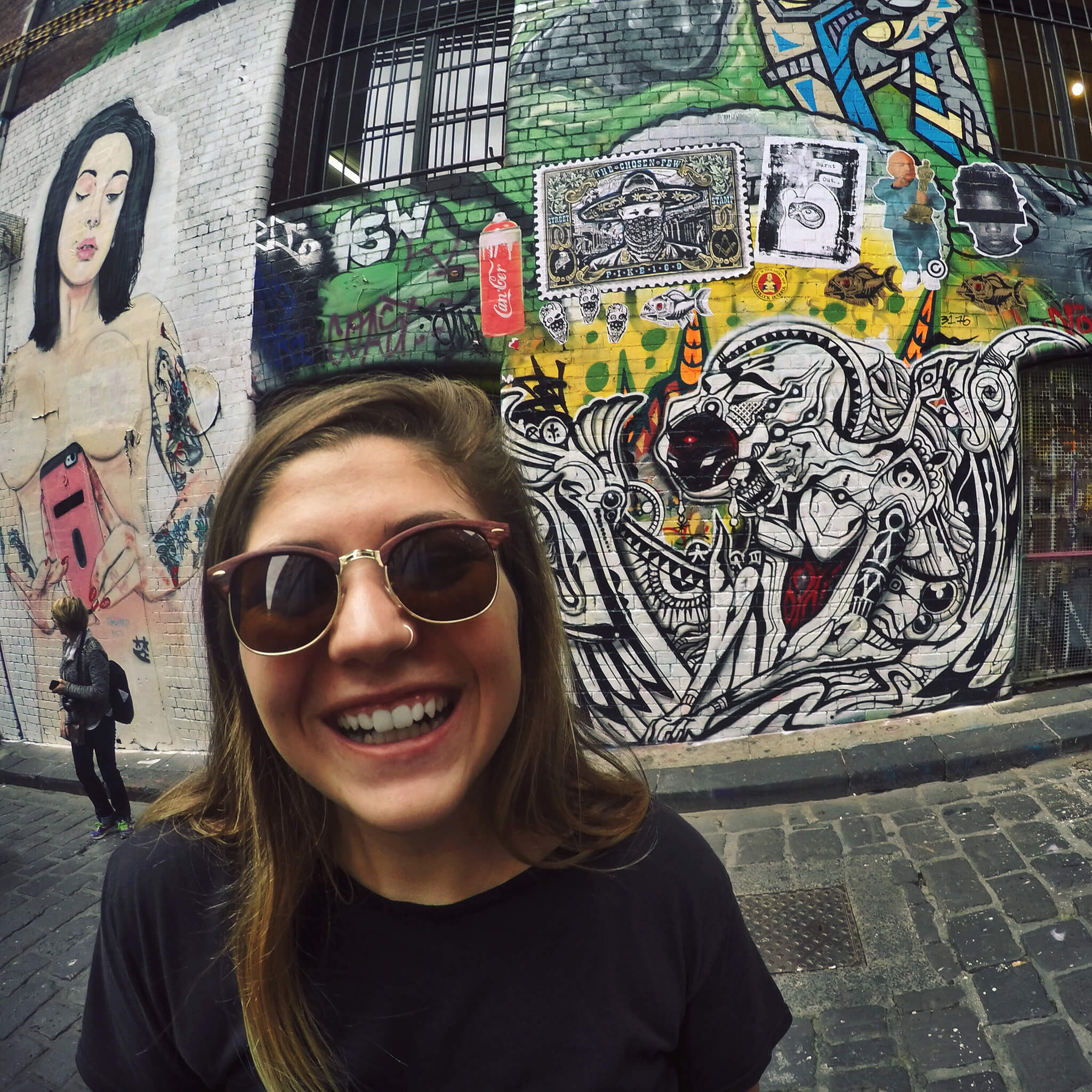 Sara Abee
Sugar Society | North Carolina, USA
Sara Abee is the Marketing Coordinator for Charlotte-based promotion company, Sugar Society. Sara is responsible for coordinating all social media posts, managing the street team, and assisting with executing the localized marketing plans both physically and digitally. Sara also manages the box office and is the assistant to the director for all event operations. After graduating from Appalachian State with a major in Advertising and a minor in international business, Sara gained experience in event management through assisting in the production of large-scale retail pop-up events across the east coast. She continues to provide contractual work for various event agencies in Charlotte by organizing promotional events for brands such as Grey Goose and Bacardi. Her knowledge and experience in the live event space make her a force to be reckoned with as she continues to make an impact on the Charlotte dance scene.