While it's no secret that women are underrepresented in the Music Industry; Female leadership has proven to be an imperative factor for the success of the Electronic Dance scene. The 50 Women of The Disco is an initiative to highlight some of those powerhouses who are trailblazing the path and shaping the future of EDM.
Over the next five weeks, we will feature women from all corners of the industry who keep the Disco ball spinnin! 💃 🏻 ✨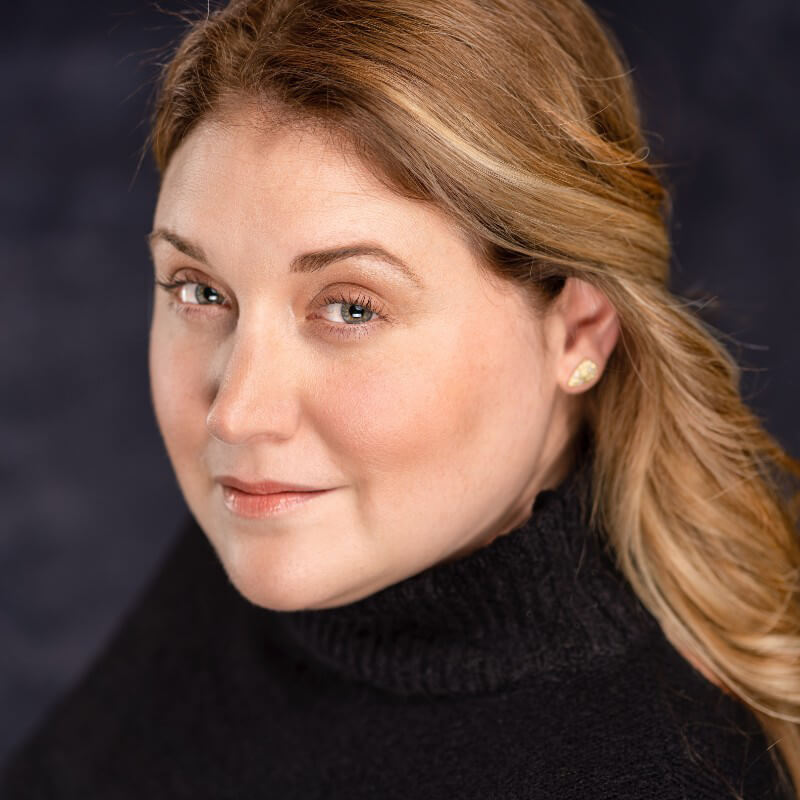 Alicia Karlin
AEG Presents | Boulder, California
Alicia is an industry powerhouse specializing in talent buying, artist management, festival and event production, artist relations, VIP services, and music-centric consulting. Alicia has been the talent buyer for over 10 years of the world-renown festival, Electric Forest. She is an inspiring role model who continues to break the mold in a male-dominated industry. In January 2020 she was promoted to the role of Vice President, Global Touring and Talent for AEG presents and is the Co-Founder Lively, a company born out of the COVID-19 pandemic to provide a new income stream to musicians and creators.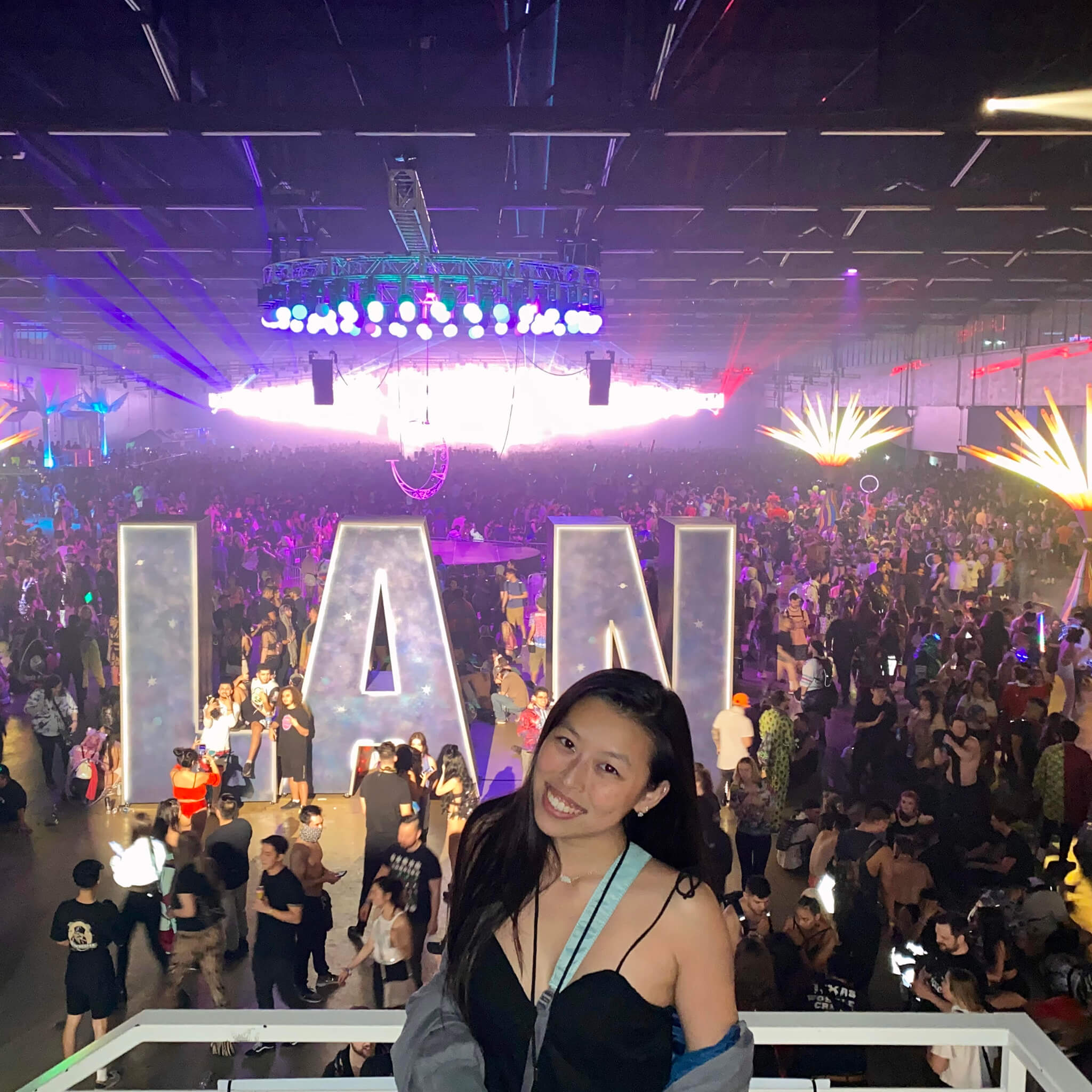 Brenda Wong
AIM | Texas, US
Brenda Wong is the founder & Owner of Dallas-based promotion company, All In Management (AIM). Starting out as a ticket agent, Brenda would find a natural talent for promoting & networking as her average ticket sales quickly skyrocketed from 10 to 200+ per event. In addition to the countless club shows she has promoted for festivals such as Ubbi Dubbi, Freaky Deaky, Lights All Night, Wobbleland, Safe In Sound, Something Wonderful, Camp Nowhere, and more! Brenda's success was the result of her genuine love and dedication to the local dance music scene. This passion fueled her decision to take the next step with her marketing skills and thus AIM was established at the beginning of 2019.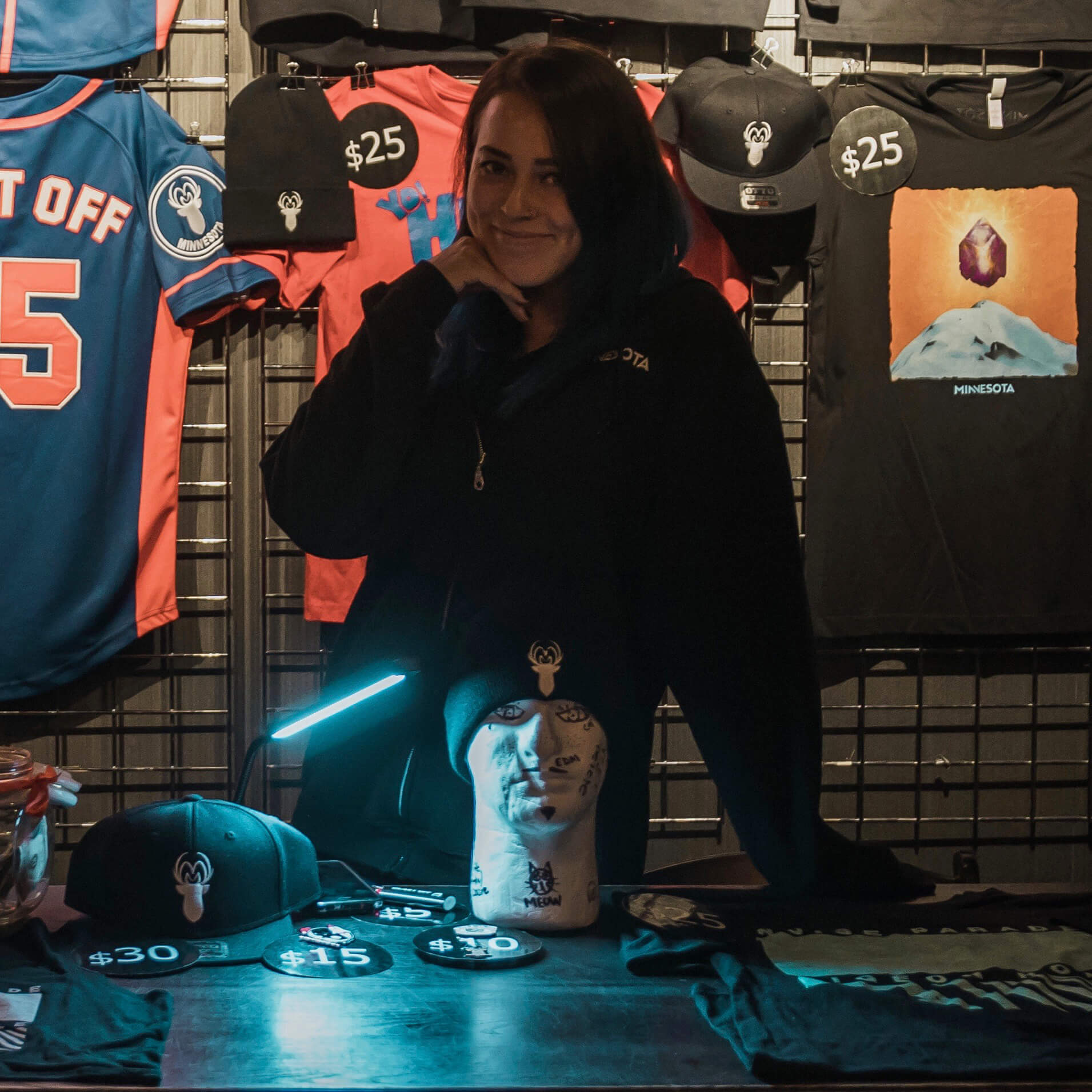 Emily Mitchell
Wakaan | Oklahoma, US
Emily handles all things merch related for Liquid Stranger, WAKAAN and SSKWAN, Everything from creating designs, collaborating with graphic designers and other artists, researching and sourcing manufacturers for quality garments, handling customer service, touring, managing WAKAAN festival's merch, and fulfilling orders is her realm. Emily notes, "it's a fast-paced, sometimes overwhelming, but rewarding job. It's great to watch our ideas come to life and receive positive feedback from the fans!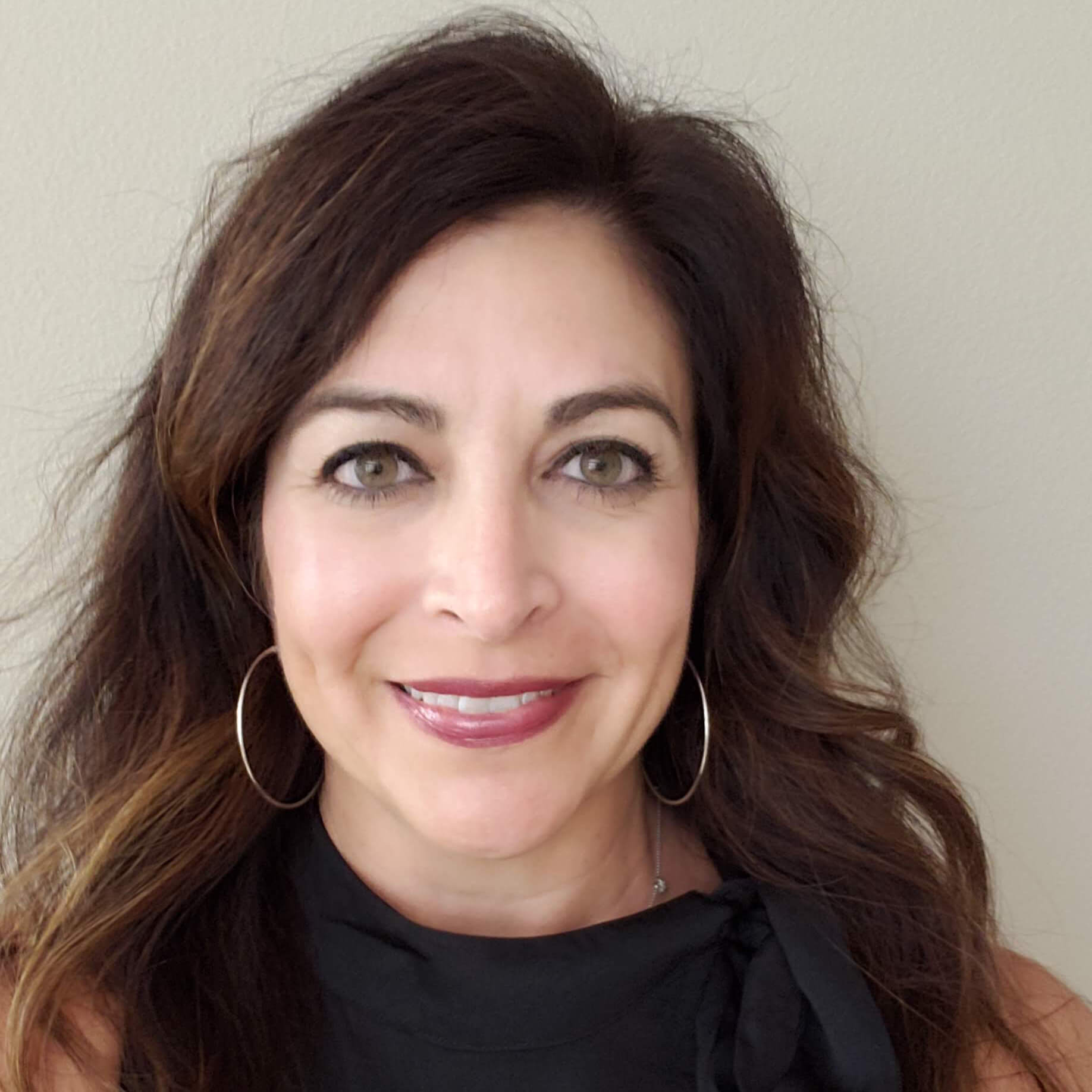 Sharla Zachary
Disco Donnie Presents | California, US
Hailing from California, Sharla Zachary is a crucial & integral piece of Disco Donnie Presents. Strictly behind the scenes, Sharla makes sure that the back of house and certain guest elements are hired and run smoothly. She has her hands in everything from fencing, portajohns, and mobile offices to catering, credentialing, and hiring all of the retail & food vendors. She also manages all contracts that run through the festival, along with collecting information from all of the vendors that will be onsite for the show. The minute details do make a difference!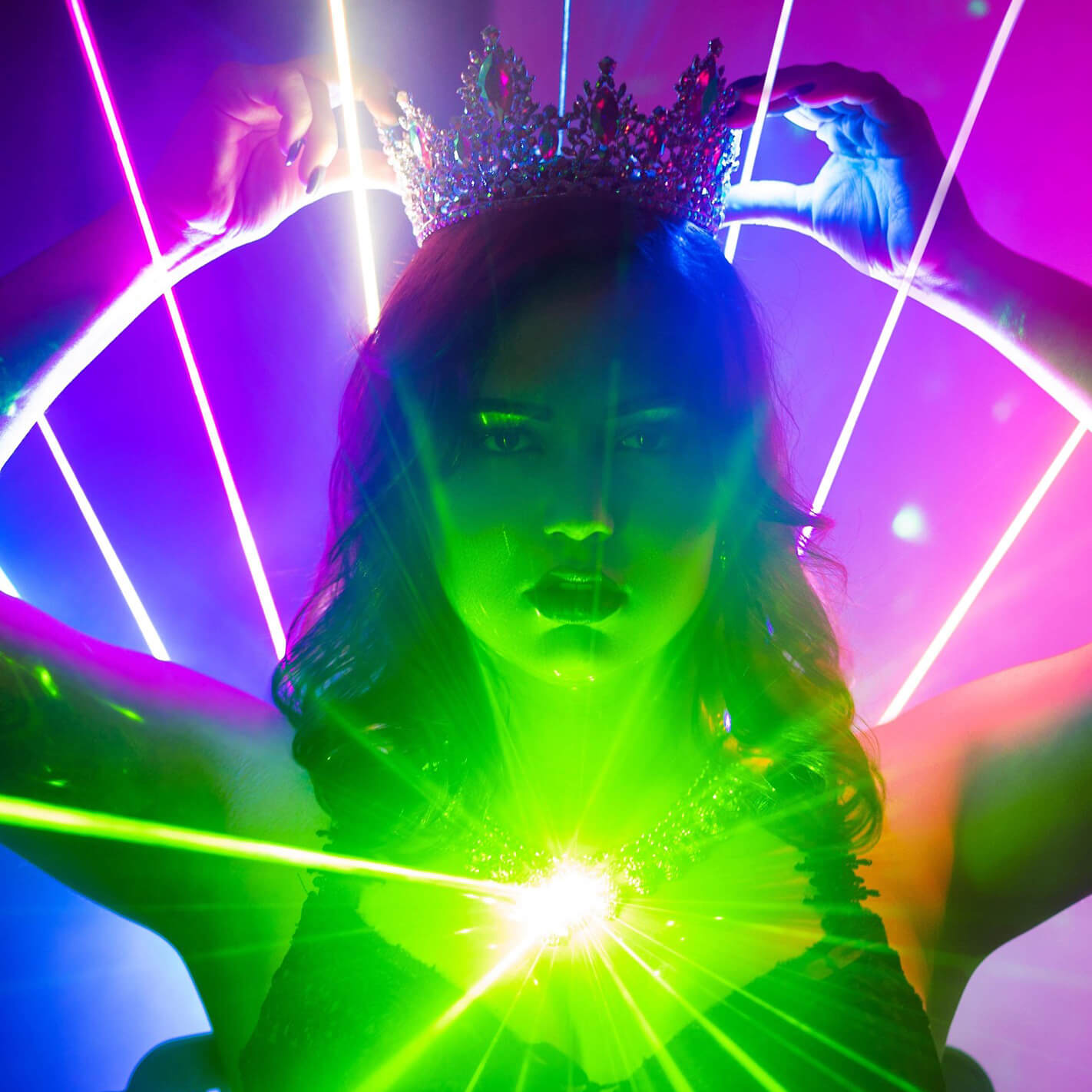 Meganne Money ("Beam Queen")
JD3 Lasers | Texas, US
Meganne owns and operates JD3 Lasers alongside her partner, John Dickson. JD3 provides laser projectors and laser shows that give audiences the brightest and most engaging user experience. This is made possible by long hours of programming and design work. Not to mention the hours that go into travel, logistics, physical heavy lifting, and technical expertise on and off of the job site. The reward of seeing her creation being brought to life and "blowing people's minds" (and lots of energy drinks) makes all the sleepless nights worth it for Meganne.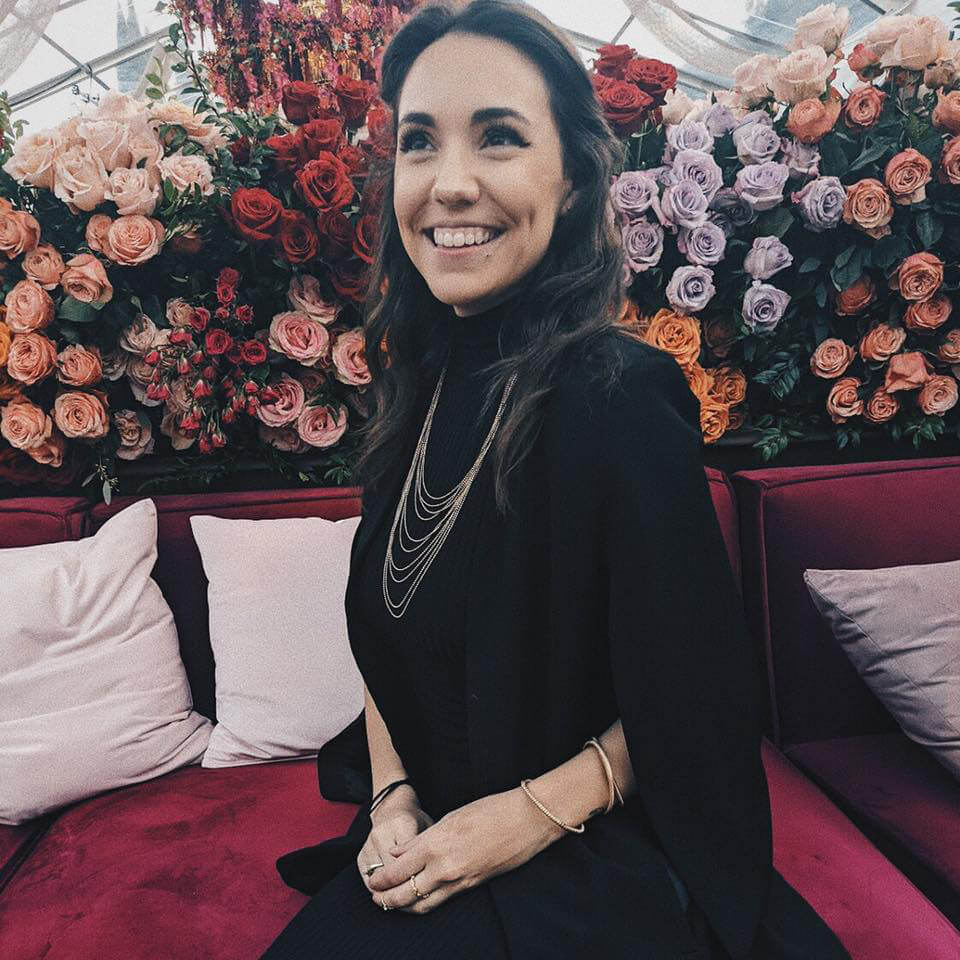 Jess Stadler
Artist Manager | California, US
Jess got her start in the music industry working in the Denver dance scene as an artist liaison in 2014. Just a few years later she became the executive assistant to artist managers at Warpath Group. During this time Jess realized that artist management was the career for so she moved to LA to continue networking and explore new opportunities. Jess is the epitome of hard work and her journey proves it. Hustling hard during the first year of being in LA, She walked dogs, independently managed Qrion, worked at Record Plant Recording Studio, and did logistics/advancing for a boutique techno agency. Her commitment to chasing her dreams paid off after a casual coffee meeting with the COO of Seven20 led to a job offer as an artist manager and as a day to day manager for deadmau5. Eventually phasing out of her role as a day to day so that she could focus on growing her own roster with the Seven20 team, Jess currently manages Qrion, Speaker Honey, Callie Reiff (co-manage), Ninajirachi (co-manage), and Spencer Brown.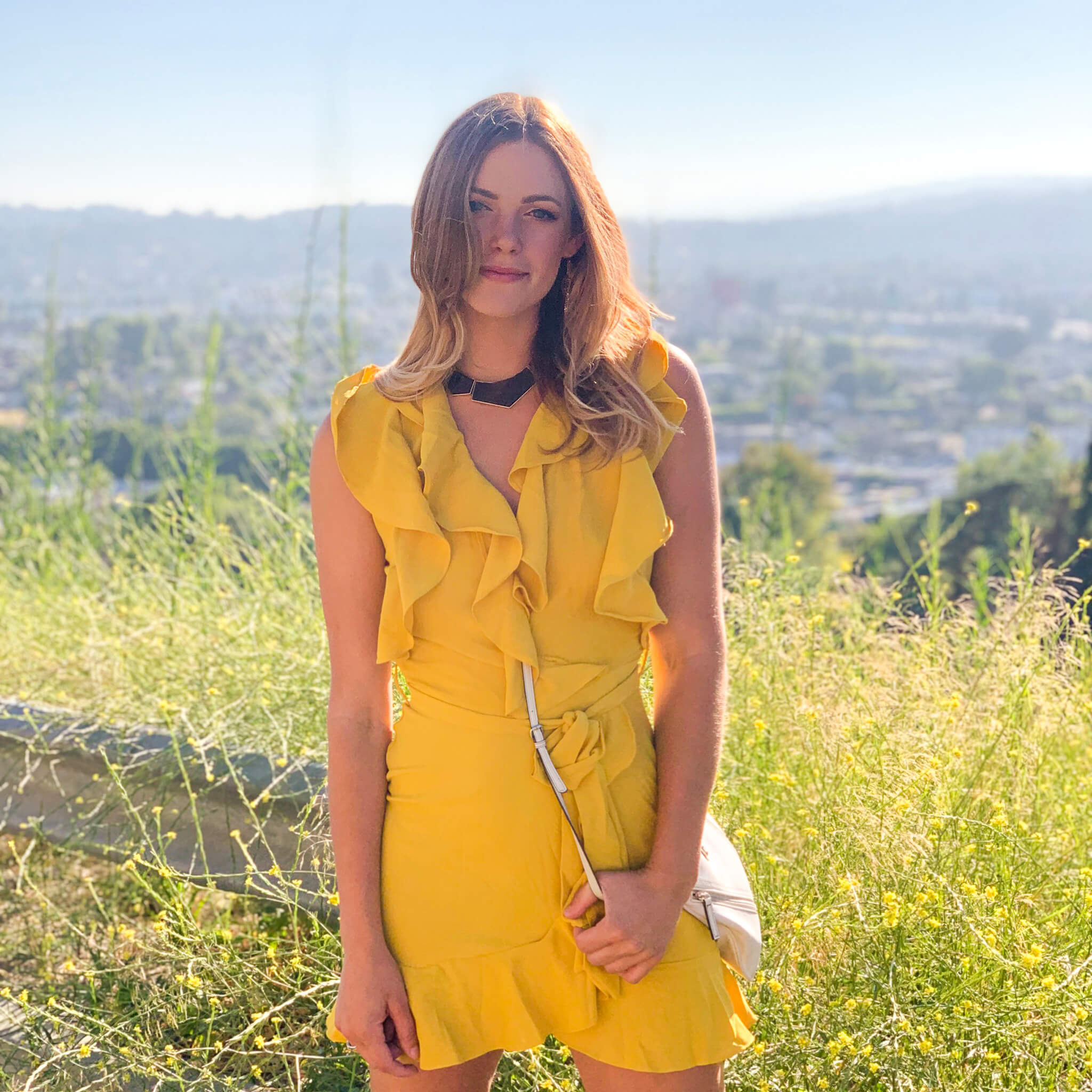 Madison Walden
Maktive | California, US
Madison is the Creative Manager for Maktive, a Southern California event production company that specializes in custom stage design for concerts, music festivals, and tradeshows. Madison Oversees day-to-day operations, stage production and event operations for music festivals, artist touring, brand activations and live streaming experiences. She has been involved with the creation of some of the most distinguished festivals all over the country; such as All My Friends, City Hearts, CRSSD, Day Club, DAY MVS, Electric Zoo, Friendship, LED Anniversary, Maceo Plex, OMFG, Splash House, and Ubbi Dubbi. Madison is A jack of all trades to the MAKTIVE team and music industry. As an avid member of the dance music scene, her love for this community inspires her to continually push the boundaries of possibility.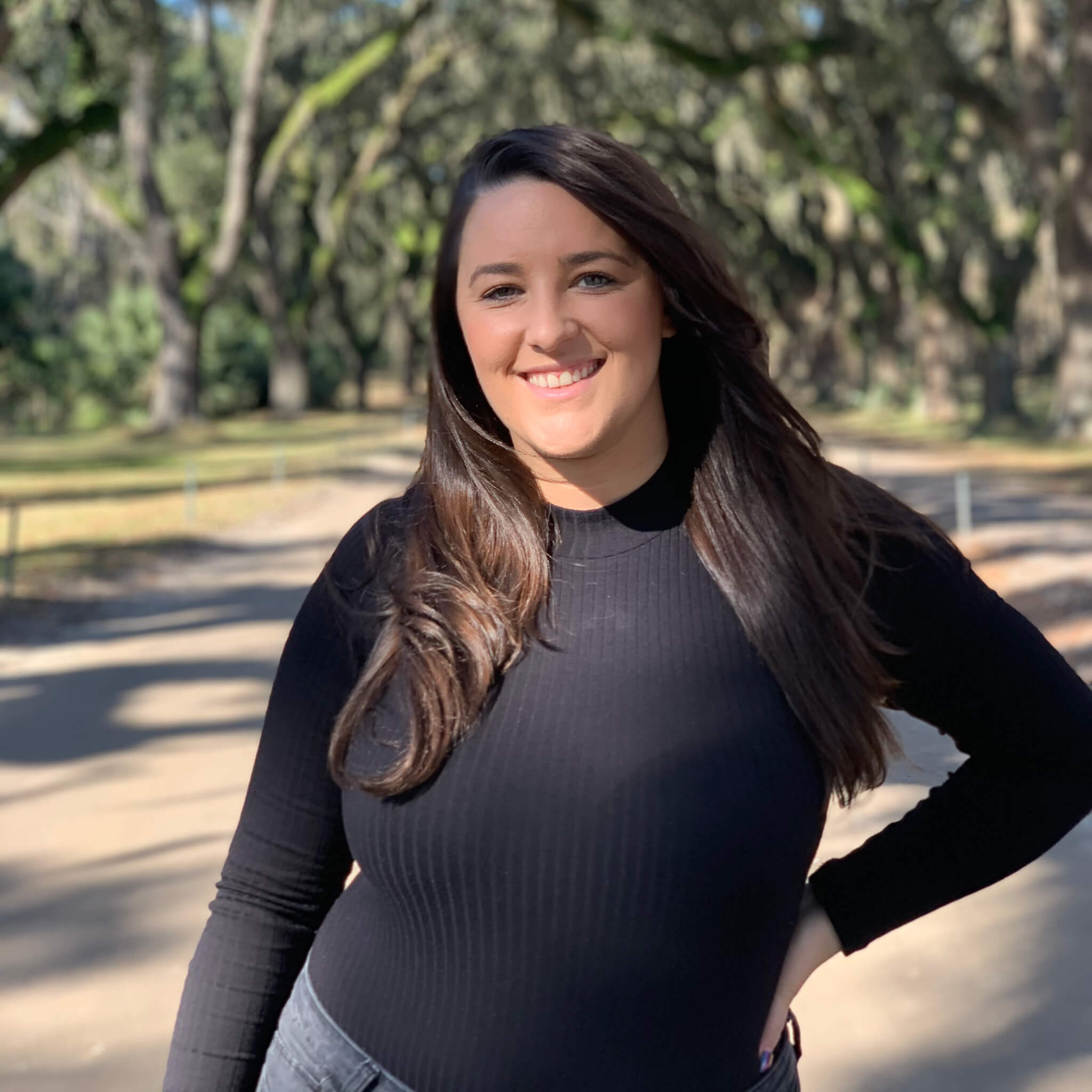 Chelsea Schwalb
Sugar Society | North Carolina, US
Chelsea Schwalb is the Events & Marketing Director at Sugar Society for the past 7 years. She is responsible for show operations including production and hospitality advancing, DOS operations, artist hospitality/transportation, staffing and settlements. She also creates, and executes marketing plans while Managing budgets and payroll. Chelsea is known for her attention to detail and has no dread of routine work. Her tenacious demeanor has landed her notable roles outside of sugar society including Tour Coordinator for ASAP Ferg's Floor Seats tour and 21 Savage's I am > I was tour and Artist Hospitality Manager at Festivals such as Ezoo, Voodoo, Shaky Knees, Shaky Beats and more!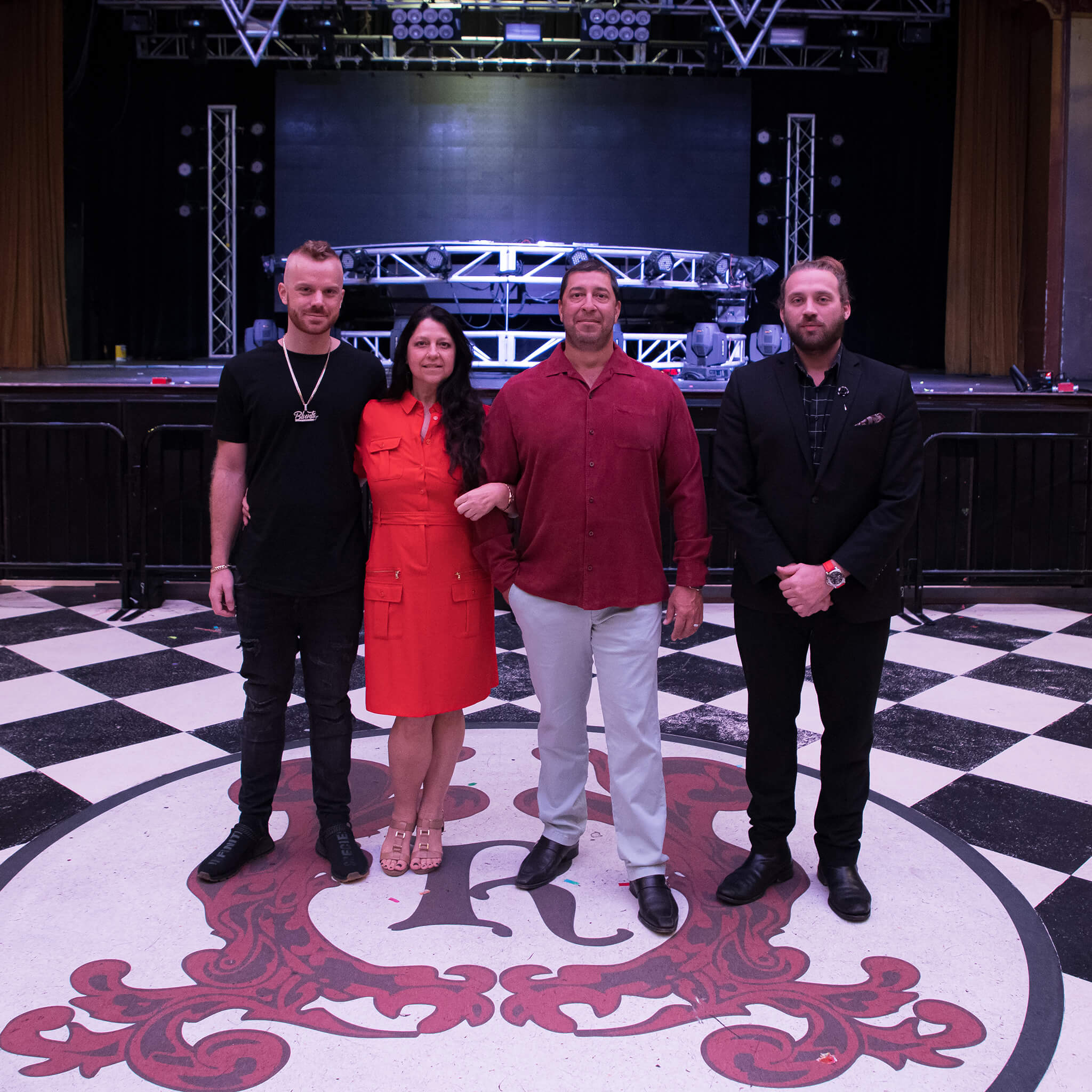 Deborah J. "DJ" Santoro
Amphitheatre Ybor Inc / Sunset Events | Florida, US
Deborah J. "DJ" Santoro is the Managing Director for Amphitheatre Ybor Inc & Sunset events. Before taking on the role in 2013, DJ spent 10 years in corporate banking and 21 years as office manager and HR director. She began doing cash management for Sunset and as the festival grew she took on more responsibilities in areas of cash management, hiring and overseeing a large team for front of house (ticket sellers, scanners, customer service). Feeling unchallenged and unhappy with her current job, Deborah took a huge jump and began working full time alongside her brother Jon. Making a monumental career change is no easy feat, but this single mother of 26 years makes it look easy.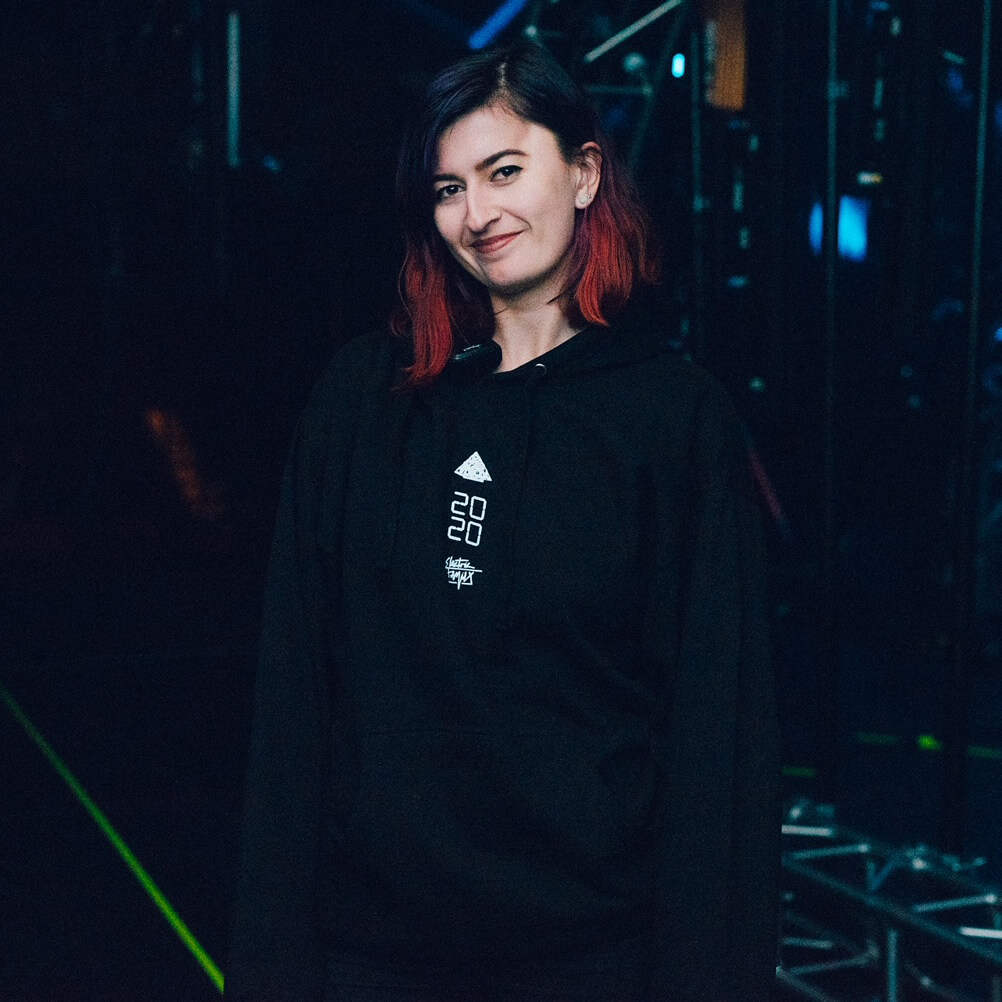 Kendall van Arkel
Vital Management / Vital Events | California, US
Kendall is a Tour Manager for Vital Management and Director of Operations & Artist Relations For Vital Events. Kendall's passion for music is undeniable as she got her start in the industry by volunteering to hand out flyers to earn comp tickets to the shows she wanted to attend. Persistence and diligence sometimes even ranging with an obsession with work, Kendall has taken on many roles making her an integral part of the team. She has experience in running promo teams, production running, artist transport, artist hospitality, production/ logistics coordinator. Kendall attributes her success to a willingness to learn as much as possible, resiliency & passion.